Jack Nicklaus,  a long-time advocate of rolling back golf ball distance, was at it again this week at The Honda Classic in Palm Beach Gardens, Fla.
Talking about the distances of today's techno-centric golf balls, Nicklaus said:
"We only have one golf course in this country, my opinion, that's not obsolete to the golf ball and that's Augusta National. They are the only people that have enough money that have been able to keep the golf course and do the things you had to. They are even buying up parts of country clubs and roads and everything else to get that done.''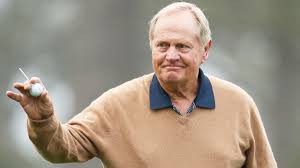 Okay, I know Nicklaus was referring to the courses played on the PGA Tour, Masters, U.S. Open and Open Championship. But that's the problem. The golf equipment industry is more than just the PGA Tour.
As with the United States Golf Association – USGA, Nicklaus sees equipment/ball rules as only relevant to professional golf and not to the masses.
More than anyone else, Nicklaus has earned the right to his beliefs, but a sport whose rules are written and imposed for the few instead of the many can't grow. We have seen that for most of the past 18 years.
And that's the quandary the USGA finds itself in these days, possibly with no way out except a legal slugfest with major ball companies the likes of which golf has never seen.