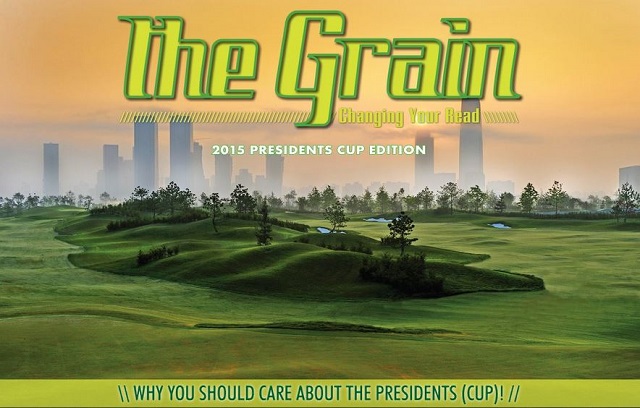 The newest edition of The Grain is here to help ease your frustration while trying to figure out where and when the biennial competition is on television! And once you find it, our What to Watch For feature will add to your expert enjoyment.
The Korean venue for this year's Presidents Cup is the reason TV times are a bit bewildering, which may not help the perception that the match is the poor stepchild to the Ryder Cup. But Bill Hobson offers up "Ten Reasons to Watch the Presidents Cup." John Torsiello offers something of a riposte when he contemplates the reactions to the 2003 competition, sometimes derisively called the Greatest Tie in Golf History.
The A Position's resident Asian expert, Hal Phillips, offers an unassailable reason for actually traveling to the continent during the matches–local courses will be wide open during the play! Hal delivers a primer on play in South Korea, a list of top choices and, as long as you've gone all that way, suggestions for four side trips.
For those who do make it to Korea, Dave DeSmith may have the best service article ever in culinary terms–six foods not to miss and, more importantly, three to avoid at all costs, including Gaebul, also known as Penis Fish.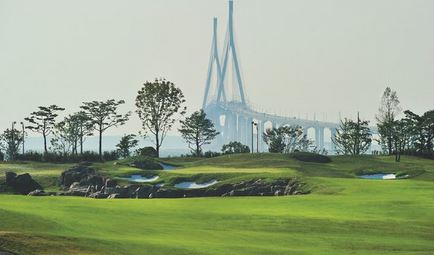 This year's matches are being waged at the Jack Nicklaus Golf Club South Korea, and Jeff Wallach recalls a time when he briefly–very briefly–held the course record at a Nicklaus-designed course.
Back on U.S. soil, we've paired nine courses in the U.S. with Presidential names attached to them (sort of), and a video segment with Travis Fulton, Director of Instruction and Master Instructor at the TOURAcademy TPC Sawgrass, will show you two backswing moves to create more power when driving off the tee.
It's all easy to find, right here at the 2015 Presidents Cup edition of The Grain.