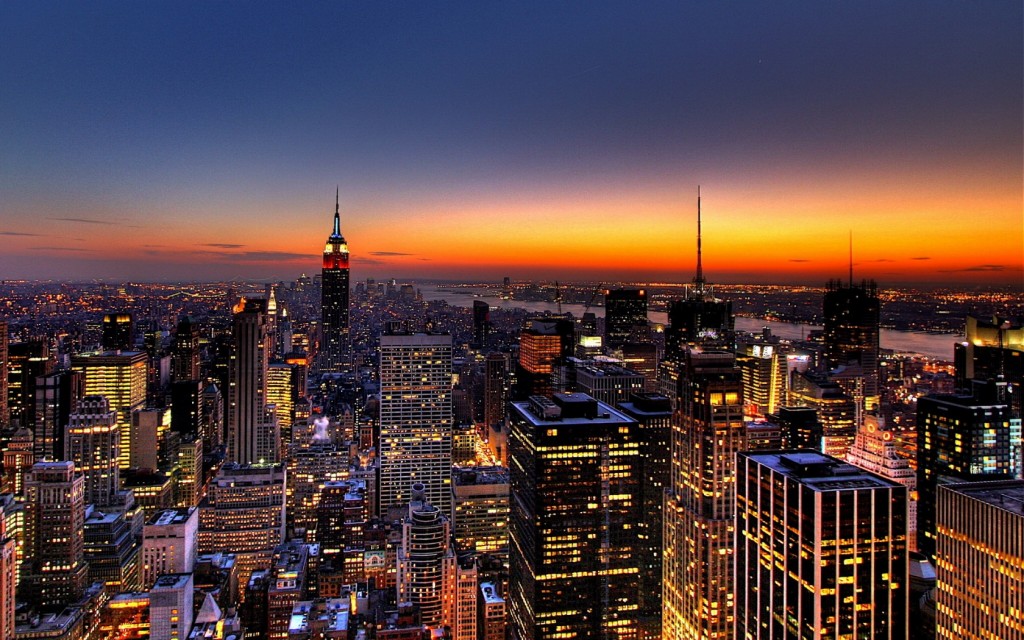 In a few weeks' time, the US Open will be played at Merion Golf Club outside Philadelphia. Does this mean the City of Brotherly Love is the Winning City when it comes to being America's leading golf metropolis?
Sorry, but no.
The A Position has just named the "Best Golf City in the U.S." And the winner is? New York—the Big Apple. Philadelphia finished ninth.
The writers at The A Position were polled for their choices of America's top golf cities, with the final list a geographic spread from coast to coast, north to south. While New York took the top spot, it faced tough competition. Not only from expected warm-weather golf centers such as Orlando, Scottsdale, and San Diego, but also strong challenges from northern climes with shorter seasons—including Philadelphia, Boston, and Traverse City, Michigan.
Cities were ranked based on numerous factors, from the number of local courses to the local golf history and tradition. Here's the entire list: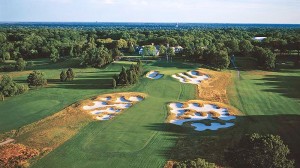 1) New York
Think there's a better city for golf in America than New York? FUGGETABOUTIT! I'm not talking about the city's 13 public courses, which I've taken ferries, subways, and buses to (and except for La Tourette on Staten Island aren't much). I'm talking about the exceptional private clubs within an hour's drive of midtown—Winged Foot, Quaker Ridge, Westchester CC, etc.—plus Bethpage State Park on Long Island, the nation's greatest public golf complex. Don't believe me? Just ask one of the regulars at Bethpage Black (right), a two-time U.S. Open venue. They'll enlighten you in a New York minute. You want my advice? Spare yourself a thrashing and play the Red Course at Bethpage, like the Black an A.W. Tillinghast masterpiece. It's a scaled-down version of the flagship course. Of course, when you're done playing, do the right thing and head back to New York, an entertainment and dining capital without peer.
—Brian McCallen, brianmccallen.com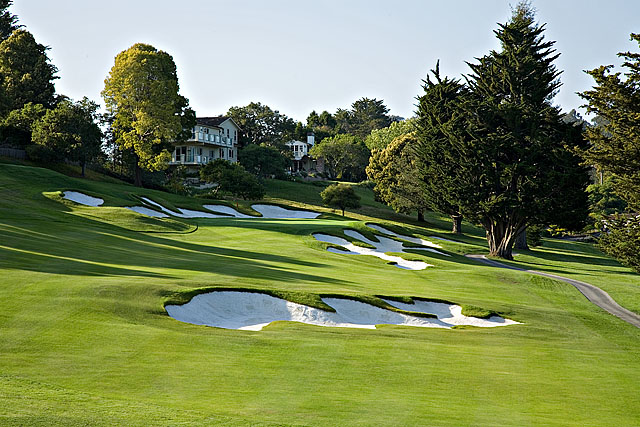 2) San Francisco
Most Americans' second-favorite city (after their own) should be number one on any serious golfer's list. Where can you find two better contiguous golf sites than San Francisco Golf Club and the Olympic Club—with the underrated Lake Merced Golf Club close at hand, as well? Head a little north within the city and you'll find Harding Park, the restored public gem that has hosted a World Golf Championships event, two Charles Schwab Cups, and a Presidents Cup. Down the road a piece is Sharp Park, Alister Mackenzie's only surviving public seaside links; wander a little farther and you come to his Pasatiempo (above)—and now you're halfway to Pebble Beach and the other glories of the Monterey Peninsula. The San Francisco City Championship has been held every year since 1916; no other significant golf event can match that. Ken Venturi, Harvie Ward, and George Archer won it; Johnny Miller and Bob Rosburg and Tom Watson tried and failed. Juli Inkster won the women's division twice. The City is indeed THE City when it comes to golf.
—Jeff Neuman, neumanprose.com
3) Orlando
Forget the put-downs about Orlando golf. While it's true there aren't any towering peaks with fairways that double as ski slopes nine months a year, and in the summer it rains every day at 4, the number and variety of golf experiences within easy driving distance can't be beat. Want a high-end, member-for-the-day round or a place to take the family? No problem, there are more than 125 choices and even at the height of the winter tourist season wallet-friendly rounds may be found. There is even the opportunity to rub shoulders with The King, Arnold Palmer, at his Bay Hill Club with the famous 18th hole, or to play MetroWest Golf Club and see the plaque on the 9th tee commemorating John Daly driving the green on the 405-yard par-4, or maybe testing your prowess at Orange County National Golf Center used by the PGA Tour for Qualifying School and which also happens to have the best practice facility anywhere. With golf like this, who needs towering peaks?
—Ed Travis, edtravisgolf.com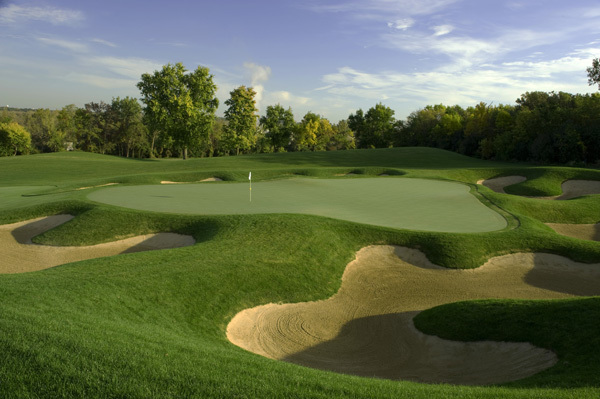 4) Chicago
Youth is wasted on the young, as Oscar Wilde pointed out. And growing up in Chicago it was easy to assume that every city had architecture—buildings and golf—comparable to ours. As the locals would say, "What a jagoff." It's a cornucopia of classical design and designers, including C.B. Macdonald, a.k.a. the Father of Golf, and his Chicago Golf Club, said to be the continent's oldest 18-hole layout (1894) and one of five clubs to found the USGA; numerous revamped Donald Ross contributions throughout the metropolitan area; Seth Raynor (Shoreacres), Willie Park (Olympia Fields), Tom Bendelow (Medinah), and others. There's a full complement of work by the standard roster of modern masters, too, not to mention household names among public tracks like Cog Hill (above). But the main thing I took for granted is Chicago's golfcentric, Scots-mimicking ethos: Every town, it seems, has somewhere to play the game and the people have the hospitality gene. Venues like nine-hole Sidney Marovitz GC—a park district operation known as Waveland when I lived within walking distance, with mesmerizing views of Lake Shore Drive and the skyline—function as pieces of the urban fabric, not just places to tee it up.
—Tom Harack, tomharack.com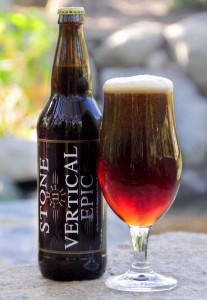 5) San Diego
What puts San Diego in the top rank of U.S. golf cities? One word: beer. Not just any bellywash, mind you, but some of the best brews in the tsunami of the craft-brewing art are streaming forth here from Stone Brewing, Ballast Point, Port Brewing/Lost Abbey, AleSmith, and many others. The brewing passion is such that the annual San Diego Beer Week lasts 10 days. All this makes the local 19th holes rich in possibilities, and the golf menu is tantalizing as is, beginning with the two Torrey Pines municipal courses. There's a Tom Fazio track at the Grand Del Mar, an Arnold Palmer layout at the Park Hyatt Aviara Resort, a renovated William Bell design (he also did Torrey Pines) at the Rancho Bernardo Inn. And there's the splendid Barona Creek Golf Course in nearby Lakeside, with an onsite casino. Great golf, delicious beer, and blackjack? What kind of dream is this?
—Tom Bedell, tombedell.com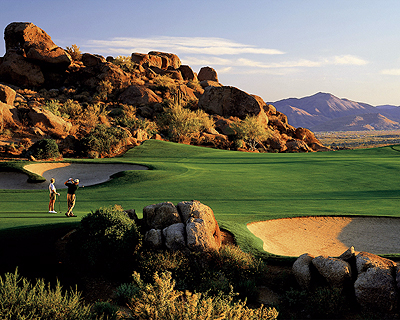 6) Scottsdale
Scottsdale is to golf what Portland is to persistent rain, Orlando to large winged bugs, and New York to both classic and cutting-edge restaurants. Simply put, it has more courses, with a variety of sublime and dramatic designs, than any other city on this list. Some tracks weave through ancient canyons, are flanked by ginormous rocks—The Boulders (right), to be precise—or sprawl across vacant expanses of the Sonoran Desert, exemplified by the two great courses at We-Ko-Pa. Still others complement plush resorts throughout Greater Phoenix. That city's—and the Fountain Hills and Scottsdale restaurants, hotels, and marketing associations—are veritable support teams for visiting golfers, offering crackerjack stay-and-play packages. Bathed each year by 330 days of sun, the region's 200 courses are a Valley of Fun for serious golfers. Yes, Chicago is the place for deep-dish pizza, Boston for American history. But golf? It's Scottsdale, baby.
—Jay Stuller, jaystuller.com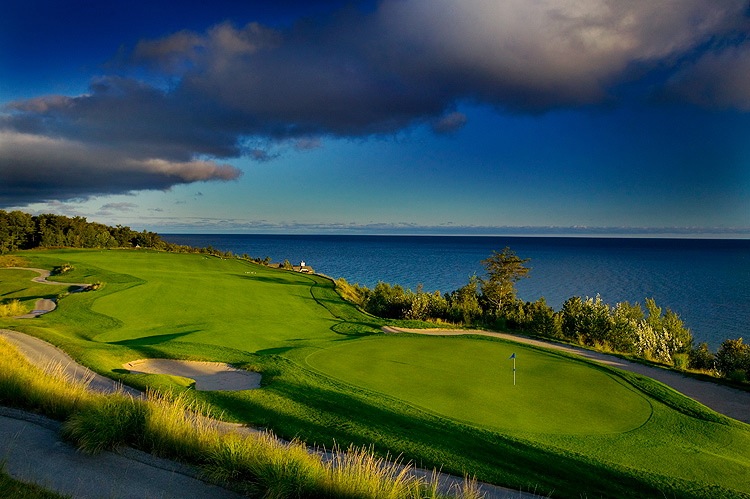 7) Traverse City, Michigan
From the MIR space-station orbiting 223 miles above earth, astronaut Jerry Linenger noted three unmistakable wonders: the Great Wall of China, Australia's Great Barrier Reef, and mitten-esque Michigan, in particular, the spectacular emerald greens and azure blues of the northern Lower Peninsula. Here, within a 50-mile radius of Traverse City, lies the best-kept secret of destination golf.   Dozens of top-rated courses dominate the pastoral landscape, with its ripe terrain, vast hardwood forests, and perfect climate for course growing. From Crystal Downs, Arcadia Bluffs, and Bay Harbor (above) on Lake Michigan's coastline to Grand Traverse Resort and Lochenheath nestling Grand Traverse Bay; from Sundance at A-Ga-Ming on ethereal Torch Lake to inland beauties like True North, Shanty Creek, Crystal Mountain, and Gaylord's Treetops and Black Lake, captains of industry and golf enthusiasts alike covet this region for perfect summer hideaways. Above, literally, all places in the world, Linenger settled here after his days in zero-gravity ended. It doesn't take a rocket scientist to figure out why.
— Janina Jacobs, janinajacobs.com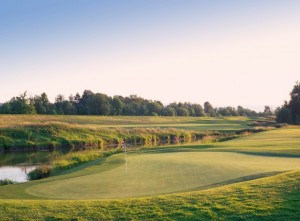 8) Portland
Create a triangle by connecting Washington State's Chambers Bay (site of the 2015 US Open), Bandon Dunes (the best golf resort on the planet), and the world-class, high-desert golf destination of Bend, and the city of Portland, Oregon, would fall right in the middle, like the ice-cream atop the best wedge of golf pie you've ever eaten. But in addition to lying within striking distance of all these places, Portland is a formidable golf town in its own right. Start with Pumpkin Ridge, with two top-100 parkland layouts that have hosted events from the US Amateur Championship to the Women's Open. Add in The Reserve Vineyard and Golf Club, site of Senior Tour and other events on its John Fought and Bob Cupp tracks. Pile on two fine Robert Trent Jones II Audubon Sanctuary courses at the public Heron Lakes Golf Club (left). And don't forget H. Chandler Egan's vintage Eastmoreland Golf Course built around natural springs, rhododendron gardens, and several hundred varieties of trees. Clubs such as Waverly, Portland Golf Club, and Oswego Lake satisfy the private golfer, and an embarrassment of additional choices greets the public golfer, all for rates far below what folks pay in many other cities to play crowded, hacked-up courses that will never be half as good as the Rose City's fine portfolio of offerings.
—Jeff Wallach, jeffwallach.com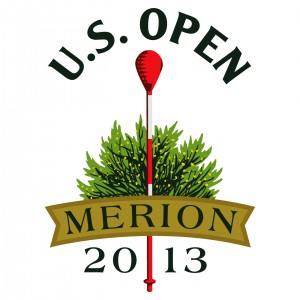 9) Philadelphia
The City of Brotherly Love's affair with golf began in 1890, when Philadelphia Country Club was founded, later to become an original member of the Golf Association of Philadelphia (GAP), along with Merion, Aronimink, and the (Philadelphia) Cricket Club. The USGA has contested 38 championships at 11 different courses within Philly's five-county border with a list of participants that reads like a golfing Hall of Fame. No one is better versed in Philadelphia golfing eminence than its own historian, James W. Finegan, author of "A Centennial Tribute to Golf in Philadelphia." (Recently honored with the GAP's Distinguished Service Award, the octogenarian former advertising legend is no homer: Finegan's gorgeous coffee-table books include "Where Golf Is Great: The Finest Courses of Scotland and Ireland.") "Philadelphia boasts more quality golf courses than Scotland," Finegan asserts gleefully in his gravelly northeastern pinch. "Not Edinburgh, not Glasgow, but the entire country." Appropriately, the game's spotlight returns to Philly in 2013, when Merion—site of a record 17 national championships—plays host to its fifth U.S. Open.
— Brad King, bradkingwrites.com
10) Columbus, Ohio
What most people don't know is that Columbus, Ohio, was a great golf city before becoming a great golf city. Sure, once Jack Nicklaus became the champion of major championships and built Muirfield Village everyone knew Columbus as an important golf location. But history had already been made at Scioto CC, with Bobby Jones winning the 1926 U.S. Open, and hosting a PGA and Ryder Cup. Columbus CC hosted the 1964 PGA. Ohio State's Scarlet Golf Course (left) hosted several NCAA Championships. I personally watched the 1975 NCAA Championship that featured Curtis Strange, Jay Haas, Scott Simpson, Jerry Pate, and Craig Stadler. I watched Strange drive it dead behind a tree on the third hole. As he looked at the shot a spectator audibly said, "He'll chip out." A startled Strange flatly stated out loud that he wasn't chipping out and slice-cut a 3-iron 40 yards to about four feet from the hole. Genius!
—Casey Alexander, caseyalexandergolf.com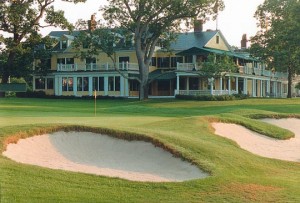 11) Boston
I don't care what anybody says. America's home of golf is Boston. Not resort golf. Not upscale-daily-fee golf. Not cartpath-only golf. Real golf. Within an hour of downtown Boston, more golf history has been written than in any other place in this country. The first U.S. Amateur. The first U.S. Open. The first Ryder Cup. Ouimet's improbable win at The Country Club (right). The 1999 U.S. Ryder Cup team's even more improbable win in the Battle of Brookline. Whether you're a Boston Brahmin who belongs to one of the many storied Ross or Raynor or Stiles and Van Kleek-designed private clubs, or a public golfer who collects bag tags from Geoff Cornish courses, the Greater Boston area's got you covered in spades. Granted, other tourist-choked places may boast better "dinner-tainment" venues to visit after you play. But if you can find a better city for real golfers than Boston, move to it.
—David DeSmith, daviddesmith.com
12) Palm Springs
When an LA oilman named Tom O'Donnell arrived in Palm Springs in 1925 to design and build the nine-hole golf course still bearing his name, he could not have known that the Coachella Valley would one day feature more than 125 courses. Slung between mountain ranges as it arcs southeast from greater LA toward the Salton Sea, the Coachella Valley provides a matchless setting for desert golf. Because every leading modern design firm has left its mark, golfers not only can feast on an abundance of courses, they can compare the styles and strategies of the great architects. Jack Nicklaus, Gary Player, Arnold Palmer, Greg Norman, Tom Weiskopf, Nick Faldo, and Fred Couples also contributed to Palm Springs' golfing legacy, both as players and course designers. The courses where the great pros of the PGA and LPGA Tours compete are available to resident golfers and visitors alike. The variety and abundance of its courses, and its fabulous winter climate, with temperatures averaging in the 70s from November to February, make Palm Springs a great golf city.
—John Strawn, johnstrawn.com