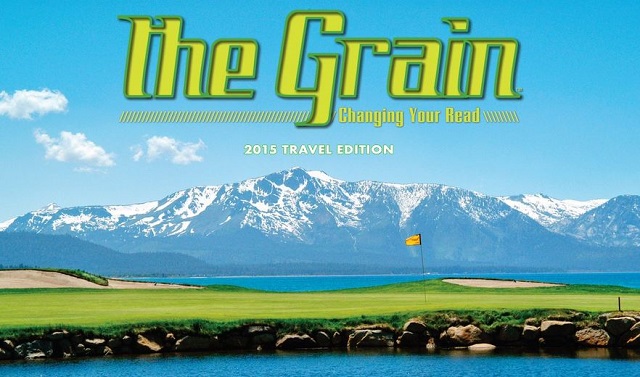 Our 2015 Travel Edition of The Grain is now available. Ports of call this year include the Caribbean, Ireland, Lake Tahoe, and Reynolds on Lake Oconee, with enough courses described at each location to satisfy the most golf-hungry traveler.
But Jeff Thoreson also takes readers from Greenland to South Africa in search of the World Golf Ice Championship, the world's longest course, the world's most dangerous course and the world's hottest mountain course, just in case hitting a fairway isn't tough enough for you. And Jeff Wallach contributes a poignant story that shows how travel can mean a lot more than checking courses off a bucket list.
Readers of this issue also have the opportunity to enter a Golfpac Villas of Grand Cypress Sweepstakes, and win or lose, improve your chipping from greenside rough thanks to a video segment with Anne Cain, Master Instructor PGA Tour Golf Academy World Golf Village.
It's all a click away at The Travel Issue 2015.