A round at an ultra-famous trophy course. Teeing it up with a revered Tour player. Visiting the game's ancestral home. These are just a few seminal experiences every golfer hopes to enjoy some day.
But are all these magical moments really so drool worthy? Possibly not, according to certain members of The A Position, who have compiled an "anti-bucket list" exposing some of the game's greatest moments that maybe aren't so much.
And that's even true for professional golfers, as explained by this month's celebrity guest, Duffy Waldorf, a four-time winner on the PGA Tour and GOLF Magazine's wine connoisseur. It turns out that even majors have their not-so-minor flaws.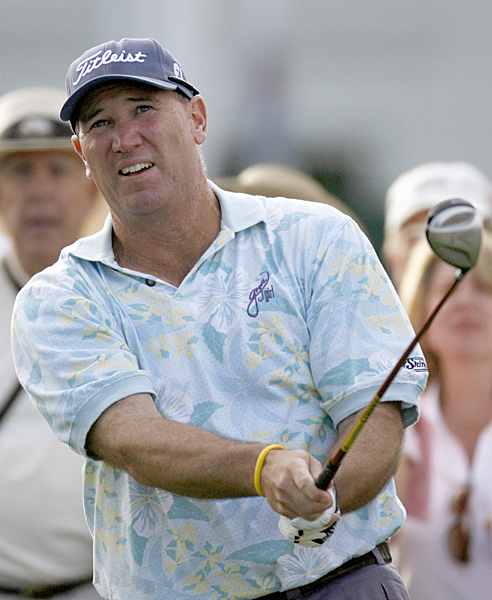 Playing in the Masters isn't all it's cracked up to be. For the pros, it's like being under a microscope for a week. Because it's a limited-field event—only 80 players, not the usual 156—there are very few players for a large number of fans, and that means signing a lot of autographs. Don't get me wrong, the event is great and I'm happy to sign autographs. But I had to come up with an alternate route from the clubhouse to the driving range early in the week to get through the gauntlet of people who wanted me to sign something. It's only 50 yards but you can get stuck signing for half an hour or more. The other majors aren't much better, but the Masters is worst. I'd get to the Augusta National clubhouse and want to stay there until the tournament started. Or go straight to the first tee and skip the range entirely.
—Duffy Waldorf (left)
Arguably the granddaddy of American golf destinations, Myrtle Beach has roughly 120 courses that host more than 4 million rounds annually. Alas, it also attracts swarms of Heartland tourists and their slithering children, who stay in mildewed hotels, blanket beaches like wall-to-wall carpet, and converge en masse on the miniature golf establishments that seem to anchor every other block. It's jammed with gewgaw shops, fast foot joints, greasy Southern spoons, and way too many strip clubs. While I like chicken-fried steak and sludge-clotted arteries as much as the next yokel, the vibe at Myrtle Beach, put simply, is the cultural antithesis of Bandon Dunes. It's the dream destination for golfers who have no better option, or are more interested in cheap trinkets and lap dances than golf.
—Jay Stuller, jaystuller.com
Years ago I was invited into a Wednesday pro-am at a Senior PGA Tour event. With much anticipation, I prepared myself as if bound for a holy rite: I purchased a new golf shirt, had my pants dry cleaned and pressed, and polished my white golf shoes in the impeccable manner of my First Communion. But, alas, when the day arrived, the whole affair was a bust. Our self-absorbed pro largely ignored us during the five-hour ordeal, never asking a single question of his playing partners. And to top it off, I witnessed his veteran caddie secretly drop a ball in the rough so his boss could avoid an out of bounds penalty. Some may counter that my experience was an anomaly. That may be, but once was enough.
—Terry Moore, teemoore.com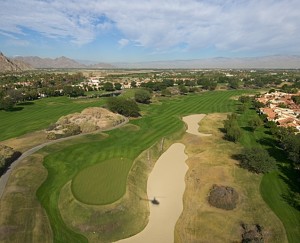 The Stadium Course at PGA West (right) is the worst "name" golf course I have ever seen, period. You might expect a rundown muni to be bad, but you don't expect a course routinely ranked in the Top 100 that charges an arm and a leg to suck, but it does. It should not be in the top 1000. I like Pete Dye's work but this course is essentially unplayable: You've got to love it when you can't see anything off the tee, hit the ball straight down the middle, and still get screwed. There's a difference between challenge and silliness. This is the latter. I look forward to never playing it again.
—Larry Olmsted, LarryGolfsTheWorld.com
Ever dream of playing with a caddy? Not me, not anymore. Call me a curmudgeon, but when I want solitude or to enjoy private time with friends, I don't want a stranger or two intruding. I don't want to hear about how tough a hole is, how some other guy tipped a few hundred bucks, or how good my caddy claims to be. I've had few caddies in years that could effectively club me let alone read my putts, and with new equipment I can get my own yardages. And if another caddy makes or takes another cell phone call while I'm playing, I'll kill him (just kidding). The female caddies in Asia are fun, but even that gets old quickly. Forecaddies with a cart? C'mon, just another witness to my bad golf. I'm happy to donate to a scholarship or benevolent fund, but please no caddy.
—Robert Fagan, robertfagan.com
Never again will I walk into the award-winning pro shop at the Doral Golf Resort & Spa. The day after the WGC event at Doral, I was scheduled to play the Blue Monster. Short of balls, I went into the award-winning pro shop and added a box of a dozen Callaways to my green fee and range balls. Upon leaving, I glanced at the receipt and realized I had been charged $72 for the balls by the award-winning pro shop. I returned to the award-winning pro shop to inquire and was told that even though I bought a box of balls, they only sell balls by the sleeve, and the charge is $18 per sleeve! Upon further inspection, the balls had the NBC logo on them, which means the award-winning pro shop had not even paid for them. If there's an award for the biggest rip-off, they win it.
—Casey Alexander, caseyalexandergolf.com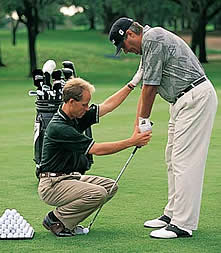 If taking a lesson from a world-top-100 teaching pro is on your bucket list, here are two words of advice: think local. I've taken numerous lessons, starting at age 12 when the pro at Canton Public Golf Course, a wonderful man named Walter Lowell, told me I was breaking my wrists too early. His advice started me on a lifelong love affair with golf and I'll always be thankful to him for that—and for the homemade caramels he thoughtfully sends me at Christmas. My college golf coach was helpful, too: He never said anything. And an instructor at World Golf Village taught me the proper grip, a real revelation after 30 years of getting by with the wrong one. But the Big-Name Swing Guru I had the chance to take a lesson from taught me nothing, unless you count the finer points of self-aggrandizement.
—Dave DeSmith, daviddesmith.com
I know what I'm about to say can get me ruled out of golf for life. And I understand that every pilgrim needs a place to go. That place is Scotland, the Home of Golf. The shrine within the kingdom is the Old Course at St. Andrews. The dowdy old gal has thick ankles but, as a 28-time host of the Open Championship, is unassailable. Set aside the fact that the ancient links is reversible and is less awkward when played in the opposite direction. The inescapable truth is that most first-time visitors are befuddled or underwhelmed by the Old Course. Having spent a king's ransom to play a town-owned muni, they are loath to admit their disappointment. But I've heard the grumbles behind the home green. Yes, the bunkers are well named, and those double greens are really something. But far more scenic, satisfying golf can be had at Royal Dornoch, Cruden Bay, Kingsbarns, and Turnberry, among others. The Auld Grey Toon of St. Andrews is worth a visit, but the Old Course simply does not deliver on its promise as the world's greatest links.
—Brian McCallen, BrianMcCallen.com
If you have one day to attend a big golf tournament—a major, or a well attended tour stop—don't mess with Sunday. There's too much focus on too few players, and it will be difficult to see much of anything. My wife came to the final round of the 2006 PGA Championship at Medinah and was disappointed to only catch glimpses of Tiger Woods marching to victory through a massive gallery. Even Saturday, if the field is narrowing, can be harrowing. I'm a big fan of Friday, when contenders have started to identify themselves. But if somebody offers you tickets to the final round of a U.S. Open or Masters, politely ask if an earlier round is available. Stick to TV on Sunday.
—Herb Gould, herbgould.com
Anticipation for the 2004 Ryder Cup at Oakland Hills had golf fans and media at fever pitch. Credentials were tough to come by and I held mine proudly, anxious to watch on-course practice regimens and putting demonstrations by the best of the best. What a disappointment. Arriving around noon Monday, Tuesday, and Wednesday, I did not see an American team member hit even one single shot; an empty course, filled with spectators who had paid hundreds of dollars for the privilege of watching…nothing. Perhaps that's why the Americans were soundly trounced. Had they been out surveying The Monster's greens all throughout the day, they would have known how differently they play both morning and afternoon. My first Ryder Cup was not the stellar experience I had expected. The matches were devastating, but at least the food and the action in the Media Tent exceeded anything out on the golf course.
—Janina Jacobs, janinajacobs.com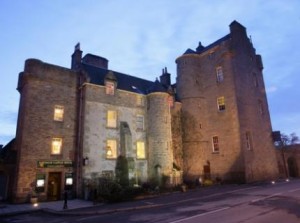 The theme of our trip to Scotland—as well as the account of it in the Travel section of The New York Times—was affordability and spontaneity. Thus, in addition to playing Gullane, North Berwick, Dunbar, and other household-name links courses in the East Lothian section on short notice, my wife and I stayed in modest B&Bs. Still, we posited, wouldn't it be great to splurge on a real Scottish castle for one night? And since we were playing majestic Royal Dornoch the following day, the logical complement seemed to be Dornoch Castle (left). Regrettably, our choice, made in the pre-internet-era, turned out to be essentially a very expensive Motel 6 with turrets, largely lacking in historical charm. The accommodations were adequate but hardly enchanting. The food was fine but the refurbished downstairs dining room—a redone dungeon, maybe?—was, well, subterranean.
—Tom Harack, TomHarack.com
"Hi, Tom, it's Mark Steinberg. I have a slot open for you to play a round with Tiger Woods and wonder if you can make it?" Okay, Tiger's agent isn't going to be calling me any time soon, but you know what, Steiny? The answer is no thanks, anyway, because I'm certain there'd be precious little in the way of authentic invitation behind such an offer, yet a storehouse of calculation. I've played with Ernie Els, David Duval, Loren Roberts, Matt Gogel, 2005 U.S. Women's Open champion Birdie Kim, and other pros. And in what remains my greatest thrill in golf, I lucked into a full 18 at Bay Hill with Arnold Palmer, and tipped beers with him in the locker room, too. So I've had my share of rubbing shoulders. But do I want to play with the greatest golfer of them all? Sure, if Jack Nicklaus calls, I'm ready.
—Tom Bedell, tombedell.com
Nothing says golf in the British Isles like… a lake with a fountain, a waterfall, and trees that are in play? Welcome to The K Club, Arnold Palmer/Ed Seay's ode to overdone American resort golf in the heart of Ireland. There isn't even a hint of parkland golf there, never mind links golf. At least the K Club doesn't pretend it's offering anything other than a Myrtle Beach-like golf course. The homepage of the website shows the fountain. Under the "Pro Tips" link you get such useful advice as that found for the par-3 14th: "With a waterfall for a backdrop, players will be required to hit a long iron to this green, which slopes from front to back." When I played it, the K Club was a soft, lush golf course, perfect for those who love no roll in the fairway and approach shots that stop on a dime, or better yet, spin back. Yuck.
—Anthony Pioppi, anthonypioppi.com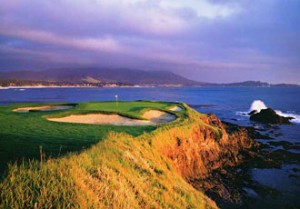 While most golfers get all glassy-eyed describing their experiences at Pebble Beach, I'm glad I've checked it off my list. It wasn't the 6-plus-hour sojourn, not the $450 I actually paid (okay, my magazine paid), not the waking up at 5 a.m. to get on a waiting list just to play said 6-plus-hour round for $450. It wasn't even the phone call I received in my $800-per-night room at Casa Palmero 100 yards from the first tee (only guests of those rooms are allowed to wait for this call in their rooms, as opposed to having to sit next to the starter's shack all morning) saying I had six minutes to get my ball in the air or they'd give my spot to someone else. What really got me was the guy in the pro shop who tried to up-sell me on a $40 hat and a $20 sleeve of logo balls. I handed him my credit card and asked simply, "Really, sir, isn't the $450 enough?" At that point I didn't even know that I wouldn't reach the 18th green until the earth had spun into the next season.
—Jeff Wallach, JeffWallach.com