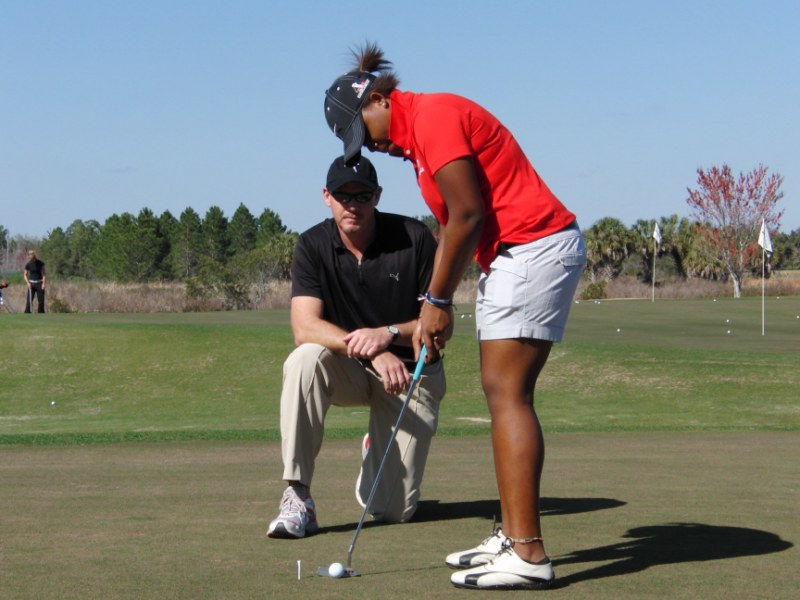 True champions know how and when to rise to the occasion. Monifa Sealy, last year's Gary Gilchrist Golf Academy Player of the Year, lived up to that billing perfectly at this weekend's 2010 Bridgestone Golf Tournament of Champions at Grand Cypress Resort in Orlando.
With 26 victories in her illustrious junior golf career, Sealy, a 17-year-old junior from Glencoe, Trinidad/Tobago, is certainly no stranger to winning. But Sealy's latest victory was one of her more memorable ones as she overcame a 5-stroke deficit with a fearless final-round 69 to win the prestigious season-ending International Junior Golf Tournament event.
Sealy's 3-under 69 gave her a 2-under 212 for the tournament (70-73-69), which proved to be more than enough to beat Ri Hyang Park of Japan by three strokes (71-67-77). Gilchrist Academy teammate "Jamie" Yingzhou Yun, a sophomore from China, almost made it a 1-2 GGGA finish after posting a 2-over 216 (71-69-76), highlighted by nine birdies in her first 36 holes.
Sealy, a member of her country's national golf team and elite athlete training program, wasted no time in applying final-round pressure on Park by posting birdies on three of the first eight holes. At the turn, the two players were tied and the rest was all Sealy.
Scott Shaffer, GGGA assistant director of instruction and Sealy's junior golf coach, said Sealy was striking the ball really well during her first two rounds and wasn't putting that bad, either. She just couldn't score. Her plan for the final round was focusing on one shot at a time.
The strategy and patience paid off as Sealy "really played solid the final nine holes," according to Shaffer, who also coaches Yun.
"It was great to see Monifa win," Shaffer said. "She's been playing real well the past 3-4 months. The remarkable thing was she was so focused she didn't know she won by three strokes when she walked off."
One thing Shaffer is starting to notice about Sealy is her overall growth as a player and person.
"She's starting to mature as a person and really starting to prepare more and plan more on the golf course," Shaffer added. "She's a lot more aware of where she is and what it takes to succeed at the next level."
Several other GGGA players had strong finishes at this weekend's Tournament of Champions as well. Consider:
In Boys 13-15 age-group action, ninth-grader Emilio Maurer of Puebla, Mexico, capped off an impressive rookie year at GGGA by nearly winning his third IJGT tournament after carding a 2-under 212 (72-69-71). Maurer placed third, two strokes behind 10th-grader Charles Cai of New Jersey (72-66-72). Teammate Santiago Lopez, an eighth-grader from Boca Del Rio, Mexico, had an eighth-place showing  with a 6-over 220 (71-70-79).
In Boys 16-19 play, Carlos Madrigal, a 16-year-old sophomore from Venezuela, improved each day, punctuated by a final-round 2-under 70, and finished at 5-over 220 (76-74-70).
Overall, Gilchrist Academy players have now been victorious in seven IJGT tournaments this school year, including the Mid-Season tournament at World Golf Village (Maurer), TPC Tampa Bay (Maurer again), IJGT Sandpiper in Santa Barbara (Matt Hansen), IJGT at Saddlebrook Resort (Audrey Monssoh), IJGT at ChampionsGate (Takashi Maruyama), and the prestigious IJGT Tournament of Champions last May (Rodolfo Cazaubon).
 Even more remarkable is Sealy's victory now gives the Gilchrist Academy an impressive 30 victories this school year – by 22 different players.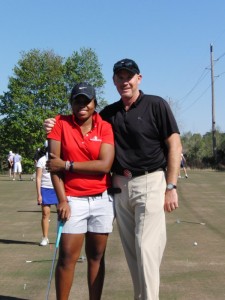 Based at Mission Inn Golf & Tennis Resort 40 minutes outside of Orlando, Gary Gilchrist Golf Academy is the leading full-time junior golf academy in the world. For more information on the various golf programs, visit www.ggga.com or call 1-866-639-9099.