By Scott Kauffman
Integrity Golf Company, one of the leading golf course operators in the country, is pleased to announce an alliance with golf course manager JCD Sports Group in Delray Beach, Fla.
JCD Sports Group, founded by the late Brahm Dubin in 1987, is recognized as one of South Florida's most respected operators of golf and tennis facilities. The company has been a trusted consultant and manager of more than 35 properties over the past 20 years with a particular specialty in overseeing municipally owned properties.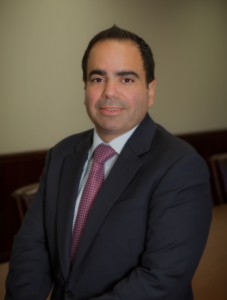 Among the company's active portfolio of South Florida properties: West Palm Beach Golf Course, former PGA tournament venue and member of the Florida Historic Golf Trail; Delray Beach Golf Club, another Florida Historic Golf Trail layout designed by famed architect Donald Ross in 1926; the highly popular Delray Beach Tennis Center and Delray Swim and Tennis Club; Lakeview Golf Club, a premier executive course owned by Delray Beach where golfers can hit "all the shots in half the time;" and Orangebrook Golf & Country Club in Hollywood, which hosted numerous major golf championships, including the 1960 Men's Amateur 4-Ball won by Jack Nicklaus and Deane Beman.
Longtime JCD Sports Group Chief Executive Officer/President Sharon Painter says the new relationship is a win-win for JCD's existing clients and customers.
"This allows us to continue to offer the personalized service we're known for, but at the same time, expand the resources we have to offer," says Painter, a former golfer at the University of Alabama who also participated in several LPGA and USGA tournaments, including the U.S. Women's Open. "For example, this new relationship now gives our loyal golfers more courses to play throughout the state and enjoy more savings. Plus, any cost-savings realized through the new economies of scale will be passed on to our clients."
Jeanne Dubin, an active owner with JCD Sports 10 years after her late husband's death, says the alliance is a perfect fit.
"We felt a very strong connection with (Integrity Golf CEO Gene Garrote) and his company," Dubin says. "His philosophy in being the best management company, and not necessarily the biggest, aligns with our longtime company culture. What's most important to all of us, is not only servicing and taking care of our clients, but also our employees. The potential for growth is really exciting."
For Garrote, who was born in Miami and raised in South Florida, the new alliance is a great opportunity to 'come home.'
"JCD Sports Group was built by a family with a lot of integrity," says Garrote. "I have the utmost respect for Sharon and Jeanne and what they have created over the last 30 years. To marry the two companies that truly share the same values and really embrace the meaning of integrity, is a great opportunity. I can't wait to come back home to South Florida."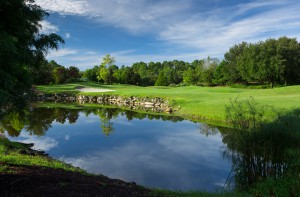 Based in Orlando, Fla., Integrity Golf owns and operates 26 private clubs, daily-fee facilities, municipal courses and resort properties throughout the United States. The private company's portfolio of highly acclaimed properties is currently represented in Florida, New York, Tennessee, Pennsylvania and the Carolinas, including Orange Lake Resort (featured in photo to left) located just a few minutes from Walt Disney World in Orlando.