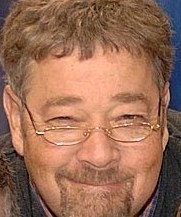 Just back from the Festival of Beer at Kohler, combined with a few days of golf at the incomparable Kohler golf complex, which includes Whistling Straits, scene of multiple PGAs, and Blackwolf Run, where the U.S. Women's Open will be contested on July 5-8.
The golf was more difficult than I remember. Not sure if that's because my memory is playing tricks—or if the Festival of Beer asserted itself.
No worries. My cohorts—fellow A Position scribes Tom Harack and Tom Bedell—helped make it a journey of joy. Recalling the frustrations known by top-tier golfers Dustin ("That's a sandtrap?'') Johnson and Steve ("I'm really in the bunker.'') Stricker made the moments of tough slogging go down easier. If those guys can have their troubles, who are we to complain?
From the American Club—which is everything a resort hotel should be—to a quartet of golf courses that can hold its own in competition with any resort complex in the nation—to a beer-sampling confab that was delightfully planned and executed—the Kohler destination, about an hour north of Milwaukee showed once again why it's a premier destination.
And we didn't even have time to think about the spa.
A few highlights:
BEST SHOT: On the third hole of the trip, Harack made a hole-in-one. It was an unseasonably chilly twilight round, but Harack, smoothing a middle iron into the cup at No. 3 on Meadow/Valleys, warmed up things.
BEST LINE: After a forced march of a round at Whistling Straits—definitely gonna blame that on the gala opening of the Festival of Beer—I thanked our caddie, Terry, for his patience. I actually drilled a ball so hard into one of those wicked Pete Dye vertical-board and turf configurations on the par-five 11th that it stuck halfway up the barrier.
"Oh, no. You guys were great,'' Terry said. "I had a guy last week who shot 182. He counted every stroke. And when I improved his lie one time, he gave me a dirty look.''
Not sure if that was true, or if it was simply a smart caddie trying to smooth the pain of our efforts to keep the scores in the double digits. But it worked.
BEST BEER EVENT OF THE WEEKEND: It was a tie, among all of them. Chocolate & Beer Tasting, in which Kohler chocolatier Peter Clemens made special chocolates to match some micro-brews was divine. Then again, so was the Tapping Party, where specialty beers stretched endlessly. The Beer Lovers' American Bounty Seafood Bounty, where a variety of beers could be matched with a buffet that lived up to its majestic name, was a remarkable feast.
At Eggs  & Kegs, the morning brunch, Wisconsinites proved that orange juice and coffee don't have a monopoly on breakfast beverages. Cheers to Beers, which was sort of the Saturday night black-tie event of the Festival of Beer, featured a remarkable array of micro-brews middle-sized brews and big-brewery brews trying to masquerade as little guys. The setting of Cheers to Beers—the Kohler Design Center, where the Kohler Co. shows off its finest commodes and accessories—added to the festiveness.
BEST BEER: Are you kidding? Not gonna go here without an endorsement fee, or maybe even with one. As one brewery owner said, "That's like asking which of your children you love the most.''
FESTIVAL NOTES: As a long-time home brewer (I expect my popularity to soar when Prohibition returns), I was impressed by the amazing quality of the micro-brews at the Festival of Beer. It seems like every little Wisconsin town has micro-brewery turning out great stuff.
One thing that did surprise me, though, was the amazing number of Belgian-style beers and hoppy beers, especially IPAs. I like a Belgian now and then, but find them a bit sweet  for regular consumption. And while my own modest IPA is hoppy, it's not hoppy on steroids. To me, an overly hoppy beer is like a woman using too much perfume. A little subtlety, please.
While there were some excellent porters and stouts, two styles I am leaning toward at the moment, I was surprised at the shortage of pilsners, one of my favorites. If beers were a baseball lineup, I'd consider the pilsner the No. 2 or No. 3 hitter. There's no finer beer than a pilsner, which can be light or robust enough for any occasion.
Just because the mega-breweries have given pilsners a bad name doesn't mean micro-breweries or fine beer lovers should shy away from them. Instead, there should be an emphasis on filling that void.
It's not a right or wrong, of course. That's the beauty of the Festival of Beer. It sparks lively, yeasty debates. This year's event was the fourth hosted by the American Club and Kohler tourism officials.
I'll be making plans to attend the fifth soon. Like the American Club and the Blackwolf Run/Whistling Straits golf courses, the Festival of Beer is destined for greatness.