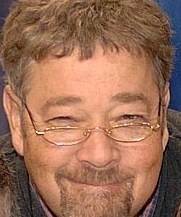 There's less than three weeks until NCAA basketball takes center stage, beginning with Selection Sunday on March 17.
That's when people will start filling out their brackets, cranking up their trash-talking around the water cooler and sneaking peeks at the morning-till-night televised hoops extravaganza.
Which is great. The only thing greater, though, would be to hop on the college hoops bandwagon right now. It might help you fill out your bracket. It definitely will fill your sports plate with drama and joy and heartbreak, the thrills and spills of seeing 20 year olds make lifetime memories, good and bad.
The small conference tournaments are outstanding. To see the excitement of little guys  making the Big Dance—well, there's nothing in the NBA or other pro sports to compare with that.
The Big East tournament at Madison Square Garden, always a classic, should be even more riveting this season because the league that took college hoops to the next level from a television standpoint is going away. In a sign of the times, it has been torn asunder by conference realignment.
In between the Big East and little guys will be many other tales of glory and peril. Can anyone bump perennial powers like Butler and Gonzaga in their conference tournaments? How will that affect bubble teams trying to sneak into the field of 68.
Here in the Midwest, the Big Ten finish promises to be a great one. Indiana and Michigan State sit atop the standings in a league that's as tough as it's been for a long time. But Michigan and Wisconsin are lurking, and three or four other teams are capable of playing spoiler down the stretch.
And the Big Ten tournament, which returns to the United Center in Chicago on March 14-17, should be one heavyweight fight after another.
And so, you can wait until the brackets come out on Selection Sunday if you're a casual college hoops fan. But if you are captivated by the thrills of the NCAA tournament, just know that the prelude to the Big Dance is great stuff, too.