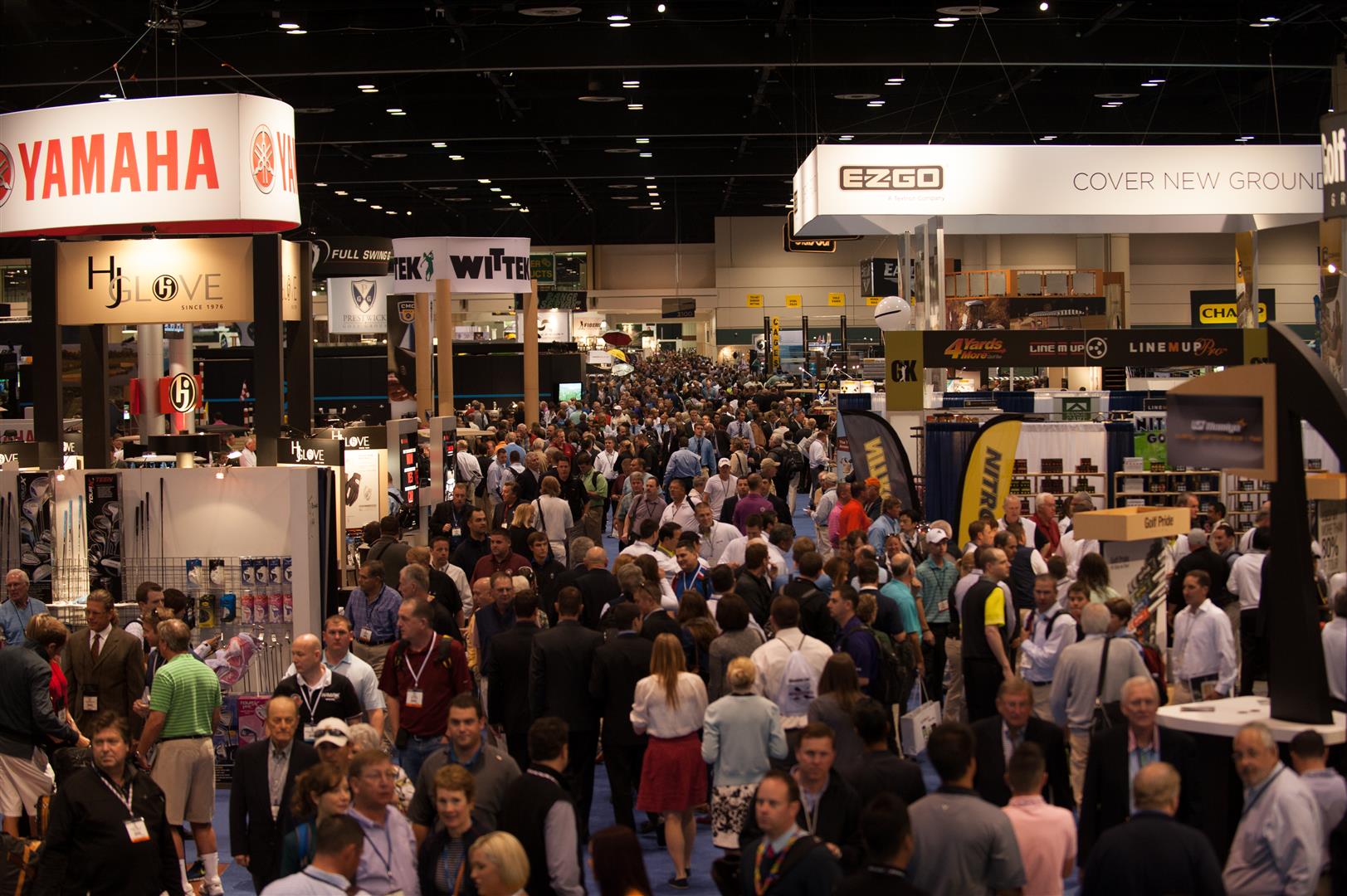 For a change, Jim Koppenhaver of the Pellicud Group had some good news when he reported on the state of golf during the recent PGA Merchandise Show. "It's fun to talk about green numbers," he said.
Record-breaking weather across the nation that provided more playing opportunties produced positive gains in rounds (6.8%) and revenue (6.2%) for golf courses. In addition, equipment sales accelerated by 4.4% to $29 billion.
Talking to owners and managers of courses, he warned, "I hope you put away some of those profits and don't base 2013 figures on the same kind of weather."
It appears that core golfers took more advantage of the weather as the number of golfers dropped from 26.2 million to 24.4 million. The biggest losses were Gen X/Y golfers between the ages of 25 to 44.
While the PGA hopes its Golf 2.0 can produce gains in the number of golfers, Stuart Lindsey felt the national base will at best "stabilize" in 2013.
Lindsey started his program by saying, "We're headed for a train wreck." He cited the difficulty of learning the game, accessibility, time and money as the reasons for people not playing golf.
Citing his own recent experience at a ski resort where the lift charges were based on hours and a similar program at bowling lanes as ways that the two sports have changed to meet the demands of the public, he suggested maybe this was something for golf to consider. "Do you see how fast players on the twilight rate seem to play to get in as many holes as possible?" he said.
Lindsey recommended that courses stay focused on the core golfers. "Just get existing golfers to play one more round," he said.
Attending the PGA Show for the 36th time in the past 39 years, I also got good vibes from the positive energy I saw and hope that the momentum from the strong sales in 2012 can continue.
More than 43,000 (up 3%) PGA professionals, buyers and industry leaders from 75 countries attended to see new and innovative golf equipment, apparel, accessories and services from more than 1,000 companies.
"It's great to see the show back to where it was," said Peter Bevacqua, the new CEO of the PGA of America. "This is the biggest the show has been since 2008, and that's a great signal that golf is vibrant again."
"It's a great place to get out our message about our new training aid, the Putting Track," said Vlad Gribovsky of TPK Golf, returning to the show after an absence of several years.
"I'm here trying to find products that are going to be hot at my shop this season and there are a lot of great choices," said Alan Carter of Jasper Park Lodge Golf Course in Canada.
Mark King TaylorMade-adidas also lauded the high energy and high traffic, but cautioned that the industry stands at a crossroads. "If we don't continue to take steps to make the game more inviting, more welcoming and more enjoyable, in five years this Show and our participation numbers may be half what they are today," King said. "To preserve the future of the game, we need to create an environment where people are welcome and enjoy the game."
So it appears that all golfers need to play a few more rounds, introduce a new player to the game and continue to buy products if golf is to keep pace with other sports in today's fast-paced life style.