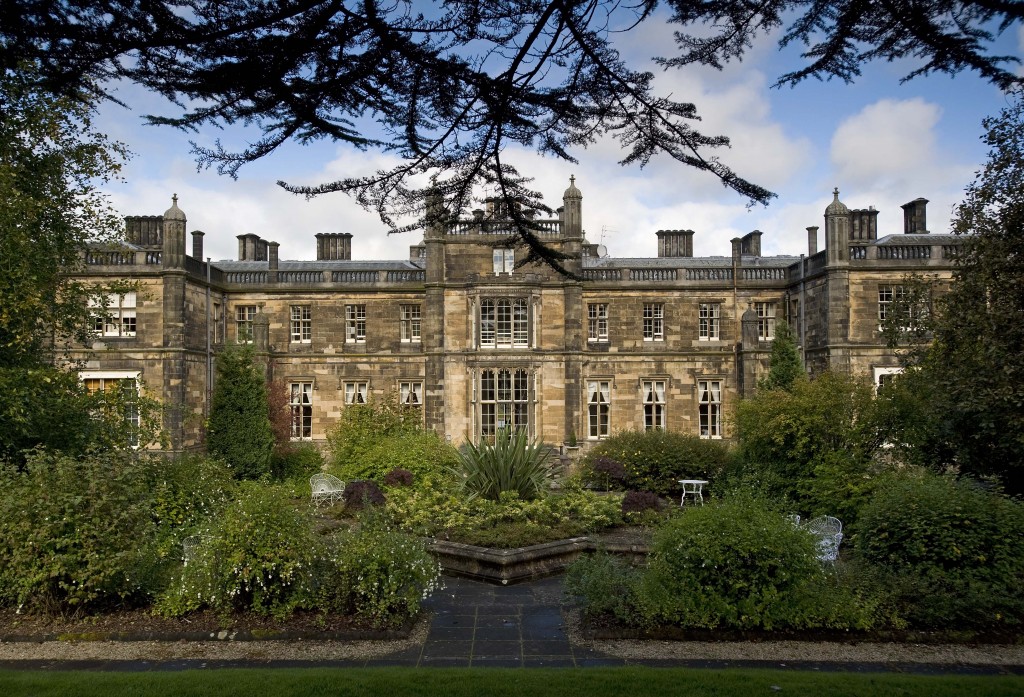 The best possible antidote for jet lag when flying from the US to Europe for a golf trip is also the most obvious: a round of golf and a deep-tissue massage followed by dinner in an old castle, a dram of single malt, and then early to your four-poster bed with Egyptian cotton covers.  Until recently, travelers to Glasgow were forced to suffer the additional drag of a long drive to reach a great golf course and hotel.  Now, you can be teeing it up or drinking pre-round tea in the plushest of locations in a time span that may be shorter than the wait for your baggage.
Ten minutes from Glasgow airport lies the stunning Mar Hall Resort and Earl of Mar Golf Course.  Mar was one of seven kingdoms in ancient Scotland, and "Earl of Mar" is the oldest title in Britain.  History suggests that both Mary Queen of Scots and Robert the Bruce visited the Mar Estate.  Now it's your turn.  You can even make up your own title, if you like, when registering.
The manor house that serves as the hotel was completed in 1845, designed in the Gothic style by Sir Robert Smirke, who had previously worked on the British Museum, in London.  Fifty-three rooms fit for a king at this property veritably over-flowing with five-star amenities will make you feel– at the very least– like the Lord of the manor.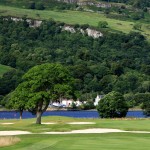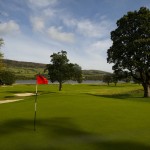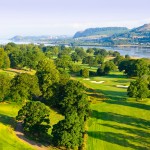 While the Earl of Mar golf course isn't likely to host the British Open any time soon, the fact is that you're probably unlikely to qualify for the tournament anyway.  Eighteen relaxing holes here, especially post flight, is the perfect gentle, rolling entry to a Scottish golf marathon.  Designed by Dave Thomas, the friendly layout winds through 250-year-old sweet chestnut and beach trees, oak, Sitka Spruce, and more alongside the River Clyde.  In the distance, the Kilpatrick Hills provide an inviting backdrop.  The par-70 course stretches to just over 6,500 yards from the tips.  In autumn,  The Earl takes on an even richer texture as foliage changes colors and the air grows crisp, making the dark stone hotel look all the more inviting.  Not to mention how good the Aveda Spa will look (it's Aveda's only destination spa in the UK).
Following your massage, sauna, and Jacuzzi, and while awaiting a dinner of, say, grilled Orkney beef followed by a bread and butter pudding with toffee sauce, why not repose in the Grand Hall– 118 feet in length (possibly shorter than a few putts you hit in the afternoon), with 20-ft-tall windows and classic French styling including Louis the XIV chairs, paintings, and tapestries.  Or perhaps your golf game merits a visit to the champagne bar– in which case let me know and I'll meet you there.