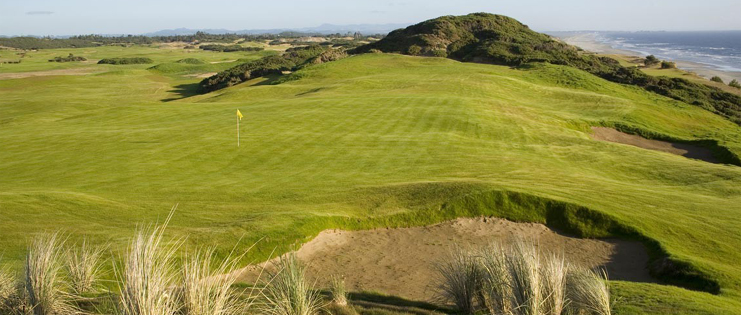 Are you free at the end of May? If so, consider entering a contest that is really worth winning. The prize? An 18-hole sneak preview for four of what will almost certainly be the new course of the year, Old Macdonald Golf Links at Oregon's Bandon Dunes Golf Resort.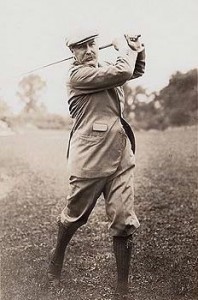 Designed by Tom Doak and Jim Urbina as a "tribute" to Charles Blair Macdonald (right), the "father of American golf" (I've written about the course elsewhere; trust me, you want to go there!), the fourth course at Bandon officially opens on June 1. A lucky foursome will win a round on the new track (which must be played between May 29 and June 4), plus custom-fit Nike drivers and apparel, as well as golf at other top Oregon courses including the other three Bandon layouts. Airfare, ground transportation, and lodging are included, too, bringing the total value to more than $13,000.
Entries for the "Oregon Adventurecation: Ultimate Road Trip" are due before 11:59 p.m. on Friday, April 23. Enter at www.TravelOregon.com/DreamTrips. There are other Oregon Adventurecations to be won: a Wine Country Cycle Tour (that's my idea of drinking and driving) and an Outdoor Adrenaline Trek.
If you win, I'm happy to round out your foursome.