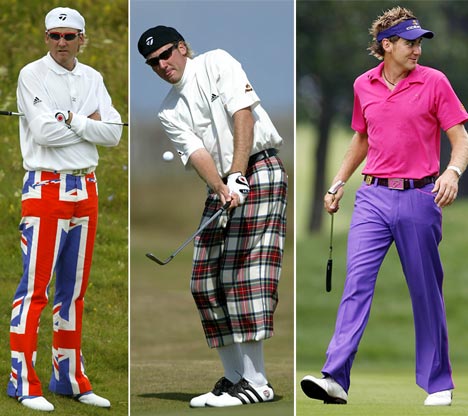 You have to give Ian Poulter props just for wearing some of the clothes he does. Many aren't my cup of tea, but hey, I'm not built like he is nor do I have the game to back it up. So my hat—or visor, in his case—is off to him.
I didn't realize until today that Poulter has his own clothing company, called IJP Design, which sells its extensive collection directly to consumers through the website and lists shops and stores around the world where the wares are stocked.
If you want something a little less flashy, Poulter has created a limited edition putter cover and valuables bag for the Masters. It's the first of four covers, one for each major championship, and available for $70.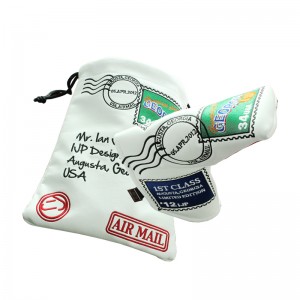 Only 750 of "The First Major" covers (right) are being produced, each with its own signed and numbered silver tag. The graphics are bright and colorful—no surprise given his taste in attire—and include both Ian's signature and a postal motif, which, I'm told, refers to his nickname of "The Postman." I'm not quite sure where that nickname comes from, but unless he starts to "deliver" on Tour his detractors are going to accuse him of just "mailing it in." (After a slow start to the year, his 3rd-place finish in last week's Arnold Palmer Invitation should be an indication of better things to come.)
Poulter is also one of the more candid and outspoken of the Tour players on twitter. He is worth following at @ianjamespoulter.