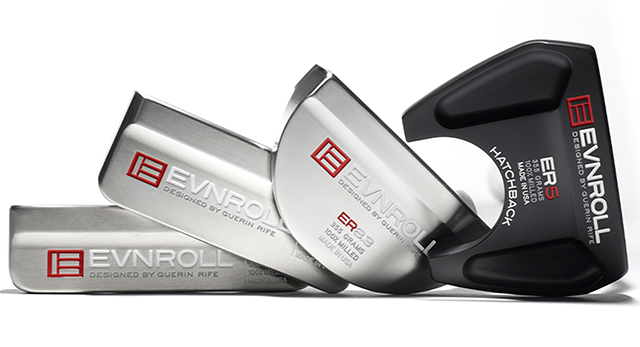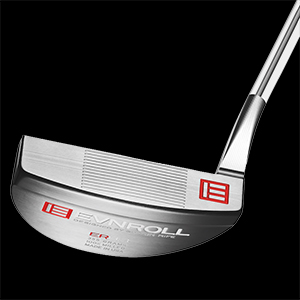 We all know the old adage drive show putt for dough, but being able to hit a 300-yard drive means nothing if you 3-putt every green, so I am always excited to test a new putter especially when I know Guerin Rife has been involved with the design.
Technology
The ER8.3 is a flow-neck Players Mid Mallet, which Guerin Rife himself is describing as the prettiest putter he's ever designed. Evnroll use the tag of the "Sweetest face in golf"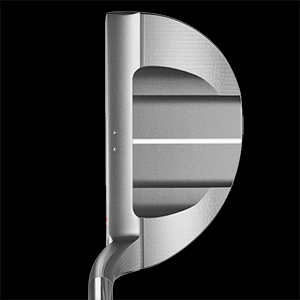 which comes from their patented "Sweet Face" Technology, a unique milling pattern engineered to deliver uniform performance across the entire hitting area of the putter face for accuracy and zero dispersion. The ER8.3 uses this CNC-milling process from 303 Stainless Steel and is hand-finished in its factory at Carlsbad, California.
This year Evnroll are using the new Gravity Grip technology in their new range, this new, deep V-shaped grip incorporates an ultra-light 35 gram EVA foam body with a 70 gram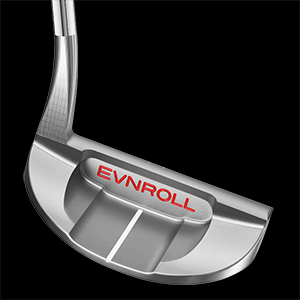 9" steel rod that runs the length of its extreme lower section.
Moving twice the grip's structure weight directly below and ½" away from the shaft allows the hands to feel and maintain a square putter face through the entire hitting area, virtually eliminating face rotation at impact.
Adding the 15 gram outer wrap the Gravity Grip has a total weight of an above average 120 grams. This allows for more weight in the putter head to generate a greater overall weight for increased stability and accuracy, while maintaining an ideal swing weight for optimum feel and distance control.
For Conclusion: Click here