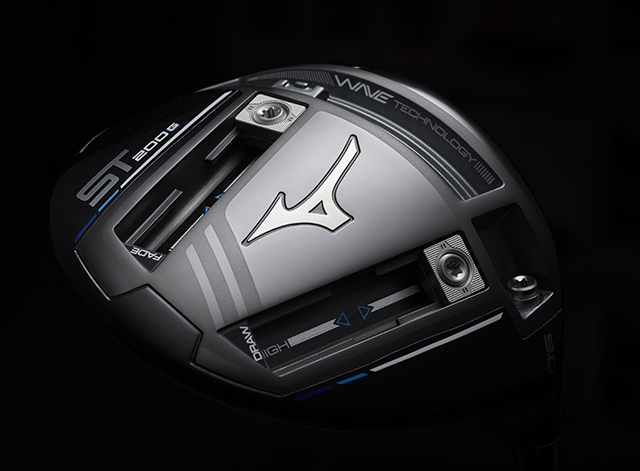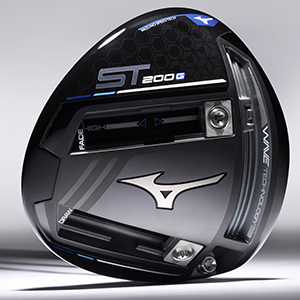 Mizuno release their latest driver and an update on the ST190 version with the new ST200 series offering a Beta rich titanium face across all three head designs, giving you three different ball flight options.
The ST200G has been designed for high swing speed efficiency and the new SAT Beta 2041 Ti face is not only 17% stronger, it also helps achieve faster ball speeds, added forgiveness on those off centre strikes and adjustable spin rates from mid to ultra-low.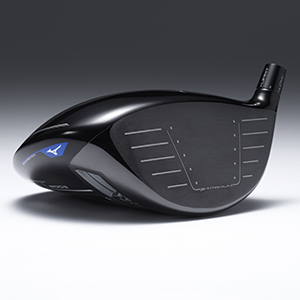 The design of the head is a tour classic shape and has been engineered for ultimate adjustability with the intuitive FAST TRACK system, utilising twin 7g weights on longer external tracks to adjust for a draw or fade bias, then there is a third track running behind the face in with the Wave technology crumple zone that you can adjust for mid-low to ultra-low, spin rates. There has also been weight savings from the compacted WAVE Sole technology and a variable-thickness graphite crown.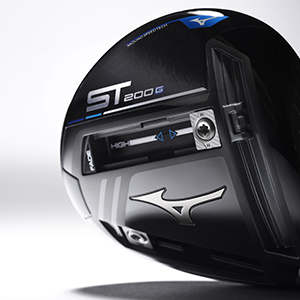 All three models are adjustable by 4 degrees with additional upright and flatter settings in the ST200X model.
ST200 and ST 200X Drivers
The other two models in the series are the ST200, which is a high-stability driver for players seeking straight line distance and predictability, with the head shape being refined by Yoro craftsmen in response to special tour requests, giving a flatter crown and slightly flatter lie angle that will appeal to better players.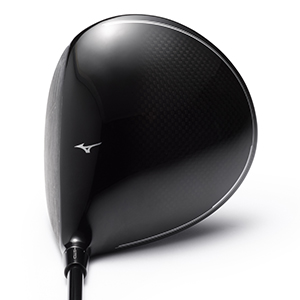 "The ST200 has some clever engineering tweaks that allow it to be both forgiving and low spinning at the same time – the holy grail of tour drivers. It's incredibly predictable for a driver this long," stated Mizuno's Chris Voshall.
The ST200X delivers a high launching ball flight with a draw bias and has been designed to help players with mid to low swing speeds.
The ST200X head design has its own unique shape, with additional weight being added to the heel and given an upright lie angle, this all helps to encourage a distance-enhancing, high draw ball flight and like the other two models offers increased ball speeds from the new multi-thickness Beta rich forged Titanium face.