As technology in golf evolves ever more spectacularly and the sport's media keeps players and fans bang-up-to-date with the latest developments and innovations, it's hard to understand why some golfers out there still buy their balls straight from the shelf. Ball-fitting, pardon the pun, is now par for the course, and there's little excuse for not understanding how a golf ball can improve your game.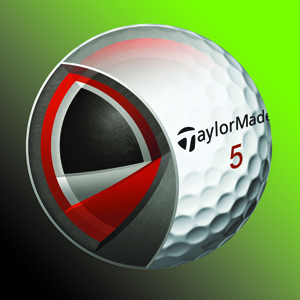 Custom-fitting of clubs has now become an integral part of a player's purchasing process, but when you think the average golfer will go through two or three balls per round, surely we need to be spending that money on something that suits and improves our game?
Most golfers would benefit from custom ball-fitting, if only to gain some of those all-important yards that we all strive for – between five and 20 for the record. Depending on your handicap there are two balls, new to the market, that I'd recommend you put through their paces: the TaylorMade TP5 for the lower handicap player, and Rocketballz for the mid-high. I played both on a recent press trip to Colombia with fantastic results, then tested them here in the UK for a perspective on how they reacted at high altitude and sea-level. I must say I was impressed with both.
I knew roughly how the TP5 would react, but this 5-piece ball has incorporated technology so that medium handicapped golfers will enjoy playing it. The core reacts to slower swing speeds (-90 mph) as well as higher (+90 mph), but if you're looking for that extra bit of difference – and you have a fast swing speed – you'll enjoy playing the TP5 with its slower spin rate when using your driver. But it still has that soft feel that lower handicapped golfers enjoy.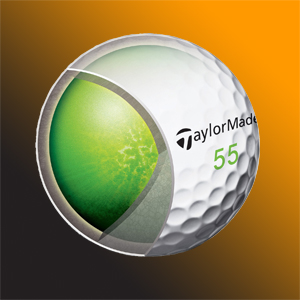 The Rocketballz did surprise me. I knew I'd get plenty of distance with it – you don't call something Rocketballz if you can't back it up with the right data – but what did surprise me was the spin and control I was getting into and around the green.
Distance balls have a stigma about them that in this day and age should be long gone. A lot of technology goes into making balls at this end of the market, so they not only help with distance but also improve your game as a whole, similar to game improvement clubs. This is a 3-piece ball, something that not long ago was reserved for the top premium balls, so you can see the technology has now filtered down to bring all the benefits of a premium ball to a distance ball – but one that now gives you control in and around the green.
Technology
TP5 – has 5 layers including its NEW SOFTER REACT core which gives the ball its increased distance from its lower driver spin rate. The MIDDLE MANTLE works with the inner layers helping to build ball speed, while the outer layers manage the spin rate. The OUTER MANTLE and cover work with the middle layers, maximising ball speed, while the softer cast thermoset urethane cover offers a softer feel with high greenside spin.
RocketBallz – gets its distance and speed from its REACT™ core technology and new SPEEDMANTLE™ which has increased the ball's velocity and added iron spin for all swing speeds. Combining these two technologies (REACT™ core and SPEEDMANTLE™) the people at TaylorMade are able to make Rocketballz push velocity and maximise distance.
Conclusion
To be honest it's hard to arrive at a sure-fire conclusion here, as I enjoyed playing both balls and can see and appreciate the benefits that both gave me. I think it comes down to this: if you want that extra control around the green, go for the softer TP5 as both give you great distance off the tee. The other consideration is going to be price, and as the TP5 is a premium ball you'll be paying a premium so you may want to give the Rocketballz a go. Believe me, whichever ball you choose you won't be disappointed.