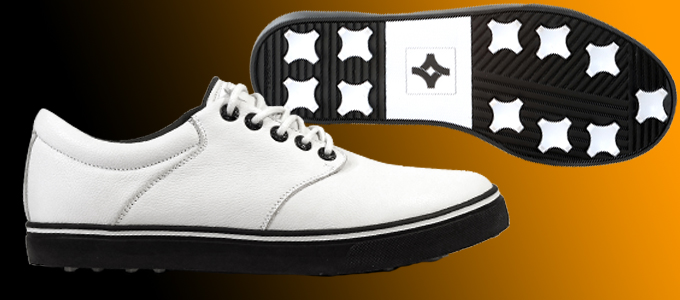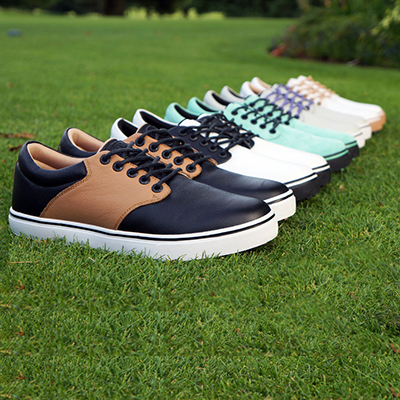 Golf shoes are always a difficult choice. Of course you want them to look good – but most importantly you want to be able to play 18-36 holes of golf in a day and not have your feet blister and ache. The ultimate test would be to take a brand new pair of the Kikkor Mens Player golf shoes on the Atlantic Links Tour – seven rounds of golf in five days over some of the UKs toughest links courses.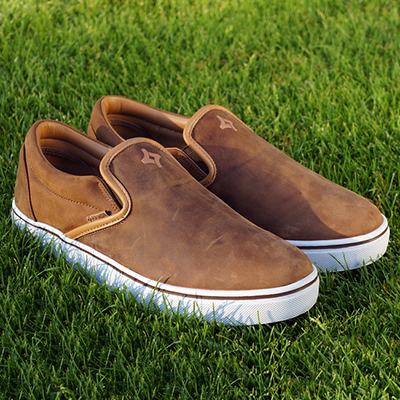 In the midst of 2013's unexpected heatwave in the UK, the links courses of Trevose, St Enodoc, Saunton, Royal North Devon and Burnham and Berrow had hard-running golden brown fairways with probably not a flat lie to be found. The Kikkors not only coped well with the hard-baked dusty fairway conditions but performed just as good under full-power tee shots with not one slip, on the varying turf structures on the different links courses.
Technology 
The Mens Player golf shoes come with a one-year limited waterproof warranty and are made from a full-grain leather upper. Kikkor use their Diacon Embedded Spike System (DESS) technology which I found works well with the shoes not slipping on any of the various surfaces I played on. The sole is designed using a Durable rubber cupsole and a PU insole that come in two variants for normal or wide feet.
When my daughter gave the design of the shoes a thumbs-up, I knew the Kikkors were scoring in the looks department, but my worry was: were they going to hold up under the intense scrutiny of a golf tour? The good news for me and my feet is that the Kikkors performed perfectly under some tough playing conditions and most importantly there was no tiredness and blisters as I walked off my 126th hole of golf in five days – which is handy for me as I now have a two-hour drive back to London!
For more information and to see the full Kikkor range go to Kikkor.co.uk