Healthy Menus For Fast Paced Living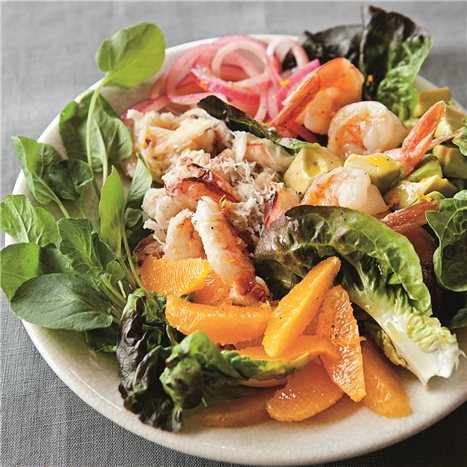 Whether you're a business executive, a busy parent or someone who doesn't like to spend much time in the kitchen, these 3 quick and easy menus are sure to satisfy your senses while helping you reach your health goals. One of the easiest and most effective ways to benefit your body is to eat more balanced, nutrient-dense, whole food based meals, such as the suggestions below. These gluten, dairy and soy-free recipes are perfect for people on-the-go, paleo dieters, primal dieters, and inexperienced cooks.
Quick & Easy Meals
Day 01 – No Cooking Needed
Breakfast: Choco-Nana-Nut protein shake
Snack: Celery & almond butter
Lunch: Canned tuna stuffed tomatoes with capers & parsley
Snack: Carrots with hummus & olives
Dinner: Rotisserie chicken or cooked shrimp with spinach, avocado & orange
Day 02 – Minimal Cooking
Breakfast: Hard-cooked eggs with sliced peppers
Snack: Blueberry Muffin protein shake
Lunch: Leftover chicken carrots, cucumber & hummus
Snack: Banana & brazil nuts
Dinner: Slow cooker pulled pork tacos with guacamole & salsa
Day 03 – Minimal Cooking
Breakfast: Fried eggs with kale
Snack: Minty Melon protein shake
Lunch: Sliced deli turkey rolled with spinach, alfalfa sprouts & avocado
Snack: Green apple and walnuts
Dinner: Broiled salmon with asparagus, mushrooms & peppers
3 Kitchen Time-Savers:
Slow Cooker or Crock Pot
Juicing – Green Drinks & Protein Shakes
Zukay Probiotic Salad Dressings
3 Healthier Dairy Options:
Organic full-fat, plain Greek yogurt with frozen berries
Organic full-fat cottage cheese with peaches & slivered almonds
Organic raw milk cheese sliced with apples or pears
3 Healthier Grain Options:
Banana, Pecan & Berry Breakfast Quinoa
Mary's Gone Crackers with avocado, hummus or almond butter
Sprouted cinnamon raisin toast with turkey, sprouts & avocado
 Make The Turn Nutrition is facilitated by
CNK.
Tags:
cate ritter
,
healthy meal ideas
,
make the turn
,
nutrition for golfers