Ritter Named National Director Nike Golf Schools and Jr. Camps!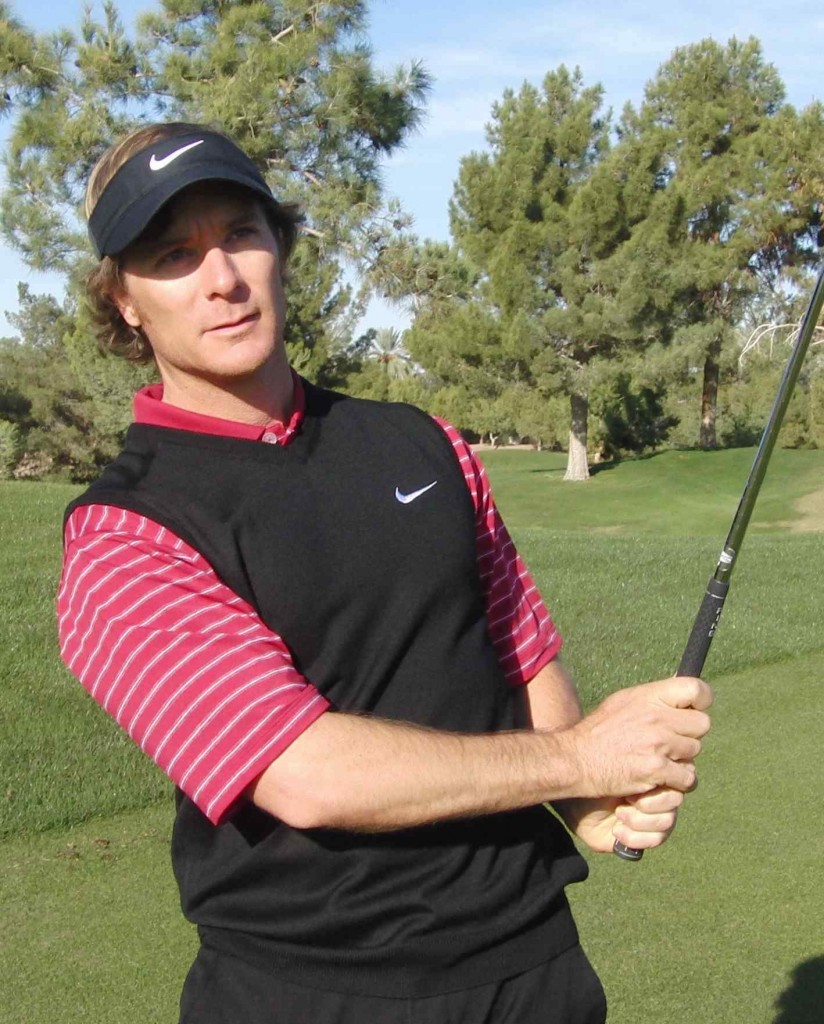 December 7, 2012
Longtime Nike Golf Camp Director, Jeff Ritter, will serve as the national director of instruction for Nike Golf Schools & Junior Camps
(PRWEB) December 5, 2011 – Nike Golf Schools & Junior Camps named Jeff Ritter their new national director of instruction on Monday.  Ritter, who has directed Nike Camps in multiple locations for the past ten years, will also serve as the on-site director for the camp network's flagship location in the Monterey Peninsula.
"Jeff is a great fit given his passion and dedication to junior golf," explains Jason West, vice president of Nike Golf Schools & Junior Camps. "He is widely considered one of the bright, young minds in golf and we feel his message will have a positive impact on our campers."
Ritter will work closely with Nike Golf Schools & Jr. Camps internal staff on integrating technology, nutrition, fitness and sports psychology into the camp curriculum for the company's current network of junior golf schools and camps.  He will also direct six weeks of camp at the flagship location in the Monterey Peninsula, starting in the summer of 2012.
"I want kids to understand that there's a formula behind sustainable high performance in golf and life," says Ritter. "Kids love to be inspired and want to achieve great things. Our program shows them you can have fun and reach any goal at the same time."
About Nike Golf Schools & Junior Camps
Nike Golf Schools & Junior Camps (NGJC) is a division of US Sports Camps, Inc., America's largest sports camp network. NGJC offers junior overnight and day camps, and advanced player schools at over 80 locations nationwide.  Since 1994, more than 140,000 junior golfers have participated in the camps. To learn more about Nike Golf Schools & Junior Camps, please visit www.ussportscamps.com/golf.
About Jeff Ritter
Jeff Ritter is the founder of the Jeff Ritter Golf Academy located at The Raven Golf Club in Phoenix, Arizona. He is a former instructor with Golf Digest Schools and the acclaimed Dave Pelz Short Game School. A consistent presence in the world of golf media, Jeff's articles appear in Golf Digest Magazine, Golf Tips Magazine, Golf Infuzion Magazine, Golf Punk Magazine in the United Kingdom, The A Position and the Arizona Republic. He has also been seen and heard on ESPN, FOX Sports, FOX Sports Radio, Sirius XM Radio and The Golf Channel. In 2010 Jeff was named by Golf Digest Magazine as one of the "Best Young Teachers in America". His latest book "Your Kid Ate a Divot! Eighteen Life Lessons From the Links" is available at Barnes and Noble.
For more information on Jeff Ritter, please visit www.jefftheaposition.com/rittergolf.
Detailed information Jeff Ritter's Nike Camps on the Monterey Peninsula can be found online at: Nike Golf Schools & Junior Camps, Monterey Peninsula.
http://www.youtube.com/watch?v=jFS9fXYn3SQ
Tags:
golf digest top teachers
,
golf instruction california
,
golf lessons phoenix
,
golf lessons san francisco
,
golf lessons scottsdale
,
golf lessons tempe
,
jeff ritter
,
junior golf
,
junior golf camps
,
junior golf instruction
,
nike golf
,
nike golf schools and junior camps
,
tiger woods