A lot can happen in 22 years, and for EWGA the change has been a positive one. Formed in 1991 as the Executive Women's Golf Association, EWGA always had the right idea – bring business women into golf to provide the same 'edge' their male counterparts had on the course.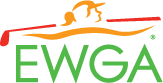 I remember EWGA Founder Nancy Oliver from my days as director of the first Michigan Women's Golf summit – the first statewide women's golf meeting of its kind in the United States.  Nancy was one of our guest speakers and her call to action gained easy support.
In reality, however, the 'executive' label gave the group a little trouble.  Some members were indeed, business executives, but others ranged from administrative assistants and home-based 'CEOs' to mid-level managers, executive's wives and workers from all industries. None of this was bad, it just represented a different, and much wider, slice than the organization proclaimed.
So as the organization evolved, so did its identity. Now EWGA prefers to be known only by its letters.  And with more than 120 chapters located in 41 states, the District of Columbia and 4 countries, EWGA continues to be a powerful force in women's golf.  Over the years, it has brought approximately 100,000 women into the game. In addition, it's estimated that EWGA women spend approximately $66 million on golf and golf-related expenditures, including travel, annually.
Pam Swensen, CEO of EWGA, is a success story for the group she represents.  She first joined EWGA in 1994 as a member of its Boston Chapter.  She worked in telecommunications when it moved to a deregulated status, which meant, like private industries, the former utility suddenly was part of a competitive marketplace.  Working in advertising with a CEO who was an avid golfer, she looked to golf as way to strengthen client relationships and build new business.
"It was my first introduction into the game of golf, and it was a great experience for me to understand the language, the etiquette and the nuances of the sport itself," she said.  "It really was why EWGA got started, to introduce women to the game of golf to use it as a relationship-building tool."
In her business role, Swensen decided to set up a golf program for women at her company and hired consultant Jane Blalock, who had recently retired from the LPGA.  After three years, the roles reversed, and Blalock hired Swensen as vice president of Jane Blalock Co., to help her grow her company.
"We ran a series of national golf clinics, called the LPGA Golf Clinics for Women, around the country and had numerous corporate clients, where we basically helped them use golf as a strategy to establish relationships and help keep customers," Swensen said.
In 2002, Swensen became EWGA's vice president for sales and marketing, and in 2005, she became its interim chief executive officer, assuming the official title in 2006.
Currently, EWGA has more than 14,000 members in 125 U.S. cities, with a presence in Canada, Italy, Ireland and Bermuda.
The move to its reliance on the acronym EWGA was well considered and part of an intentional rebranding to make it more inclusive. "We are a golf organization for current and aspiring business and professional women," Swensen said. "We're open to all working women and we have a lot of retirees, too.
"We see the 'E' word as being a conversation starter or stopper, and if people didn't see themselves as executives, or feel they were a good enough golfer to join the organization, we didn't want (the name) to be an inhibitor," she said.
In addition, EWGA is working to change the meaning of the 'E.'  "We trying to capitalize on, 'What is your 'E?'  Do you want to elevate your game?  Do you want to become better educated in the rules of the game?  Do you want to expand your network of contacts?" Swensen asked. "Think of the all the words that begin with 'e' – energized, excited, exhale to have some 'me' time.  All of those descriptives are what EWGA can deliver, because we know we enrich women's lives through the game of golf," Swensen said. "That is our true vision.
"And that's what we offer today," she added. "Group learning opportunities and the connection to professionals that teach the game, but it's in a structured, organized format. And for busy people, it's a template to really get involved in the game of golf."
EWGA understands 'busy' and knows that time is often a significant obstacle between women and golf. "EWGA has always tried to overcome that barrier by offering organized, convenient golf," Swensen said."When you join our groups, if you sign up for an event, you know what time it's going to start and what time it's going to stop, so that you can plan your schedule around that.
"Women also like to be in groups," she added.  "They like to feel welcomed. They want it to be fun and friendly, and I know we can deliver on that."
As a result, most EWGA members embrace the sport with enthusiasm and their pocketbooks.
"We have tracked the development of an EWGA member, over the years, by how much they play and how much they spend on golf," Swensen said. "For example, A Get Golf Ready participant takes the classes and spends about $800 per year (on golf and golf related expenses); our members spend upwards of $3,200 per year, for a brand new golfer (and closer to $4,700 annually, if you include travel).  So we know if can get somebody hooked on golf through EWGA, they catch the bug and they get very passionate.  They have disposable income and they put it into golf," Swensen said.
While EWGA is not political, it readily will suggest ways to make golf courses more welcoming for women.
"We do take stands on advocacy issues to make a golf course more welcoming, inviting and more playable for women by setting some standards as to what this means," Swensen said. "For example, a big one is clean restrooms, and the distance of the golf course; how long does it play?  People want to make pars. If a course is under 5,000 yards, I have a fighting chance of having a good score.  So one of the things we look at is, do you have two sets of rated tees under 5,000 yards?  What are the carries like?  Do you have a lot of locations where you have to carry over 100 yards?  A lot of women don't hit 100 yards.   It's things like that that make a difference in the overall experience.
"If I'm allocating time on my calendar to go out and play golf, I've made that choice and I want it to be enjoyable and fun," she added.  Because that's what will keep you coming back."
A regular first-year membership in EWGA is $155, which includes local chapter dues; and $130 annually thereafter.  EWGA also offers a Young Professionals membership of $75 per year, for those ages 18 to 30.  Membership benefits include a monthly newsletter, complimentary entry (with membership card) to all domestic Symetra and LPGA tournaments, playing discounts throughout the United States, as well as learning and apparel discounts. In addition, EWGA provides a valuable network for women in golf, whether there's a local chapter or not, and provides a national conference opportunity for members each year.
For more information, visit the EWGA website at www.ewga.com