The last few years a number of high level private country clubs in Michigan have undergone major course changes and renovations.  Among these are Oakland Hills CC, Meadowbrook CC and Blythefield CC. 
But none of these will approach—in terms of massive changes—what's in store for Kalamazoo Country Club (KCC) over the next four years.
In fact, it'll be a total transformation of the 122-year-old club. As one person described it, Kalamazoo CC will begin with a "clean slate," with a new course and new facilities that will rival any property in the country. Sources tell me that well over $100 million will be invested into the project through the largesse of the club's recent owner,  a Limited Liability Corp. led by Bill Johnston. Johnston, who's married to Ronda Stryker, another admired philanthropic force in Kalamazoo, made the purchase presentation to the club's membership in 2020 and the vote to sell the club was overwhelming passed.
This latest aspect of the club's promising future hasn't been shared publicly with the membership. But like this summer's cicada emergence, the buzz has been deafening.
When hearing of the project's huge scope including a new course designed by Andrew Green—one of the hottest golf architects in the country with such recent remodeling work at Inverness CC, Congressional CC and Scioto—I thought of Midland CC and its relationship with Dow Chemical. More than a decade ago and with the financial support of Dow and Dow Corning, Midland was also transformed with a new 92,000 square foot clubhouse, remodeled golf course and a new Aquatic Center. It was another example of Dow investing into the Midland community to make it a more attractive place to live, work and recreate.
The bold and civic-minded thinking behind KCC is of a similar ilk. It's to help make Kalamazoo a community that will attract and retain families, including business executives. Johnston and Stryker, both long time club members, could be seen positioning their club's future as another tangent of the Kalamazoo Promise, the nationally acclaimed post-secondary 100% scholarship program for each Kalamazoo Public School's resident graduate. 
Already, 60 additional acres have been purchased for the club's property allowing for the new infrastructure—clubhouse, pools, underground parking (!), short course, practice range—to be moved to the southwest. Existing facilities will be demolished. That infrastructure build-out will take place prior to the new golf course.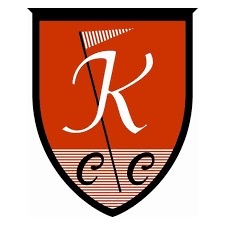 Members and others close to the project say the course will be "world class," with tentative plans for a par-70, 7000 + yard layout.  It will boast a series of tees that will accommodate varied handicaps. There's been some talk of adding a national membership category given the profile of the course and facilities. However, KCC will be "here first for the community," said one of my sources. "It won't be unattainable or ultra-exclusive."
The timetable for completion is currently mid-2025.
In the meantime, if you see any KCC members be sure to congratulate them for winning the lottery!