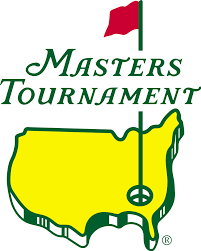 Every Masters is eagerly awaited but this year's edition has a number of inviting storylines. Pull up a chair and consider a few of them.
LIV players teeing it up: Last seen at the Open Championship in July, the field will feature players from the controversial LIV Tour who meet the Masters qualification criteria. Remember the green jackets are in charge of the Masters, not any Tour. So, six past winners at Augusta will be there—Sergio Garcia, Dustin Johnson, Phil Mickelson, Patrick Reed, Charl Schwartzel and Bubba Watson. 
Joining them will be those LIV players who have a won a major in the past five years such as Bryson DeChambeau, Brooks Koepka  and Cameron Smith.
Then there is a host of players who qualified by finishing in the Top 50 on the final 2022 Official World Ranking. These include: Abraham Ancer, Taylor Gooch, Jason Kokrak, Kevin Na, Joaquin Niemann, Louis Oosthuisen, Mito Peirera, Thomas Pieters and Harold Varner.
It's this last category going forward that will be a crucial element for the '24 Masters. Currently, the LIV Tour is not earning points for the Official World Ranking. Pending litigation by the LIV's legal team will probably decide this issue before next April. 
Anyway, seeing some of these LIV players on the course heightens my anticipation for next week. Even the pre-tournament press conferences, especially with Mickelson, will be compelling. (Update: The Masters announced on 3/31/23 that only Cameron Smith is doing a press conference prior to Thursday.)
Scottie Scheffler:  The defending champion is playing lights out again and I fully expect he'll be not only the favorite but a contender come Sunday afternoon. Scheffler has such a strong all-around game and his strengths fit Augusta National to a tee. His high ball flight suits finding and holding his shot to the right quadrant of the green. 
He was T-5th last year in the all-important Greens in Regulation statistic. He was also fifth in putting with 110 total putts which included that four-putt on the 72nd green. And low putts mean good chipping, too. Last year Scheffler credited his lob wedge as the key club in his bag. "I mean, I chipped it so good this week."
Tiger Woods: Whenever Woods is in the field it's a big story. I tell my friends that the only major Tiger could win again is the Masters due to his course knowledge, short game prowess and the limited number of players. But the lingering question is whether or not his legs can withstand the rolling terrain of Augusta National. Sure, he can make the cut but that's only halfway there to late Sunday afternoon.
The 13th hole: Due to the increased driving distance of the modern player that changed its risk-reward character, the iconic dogleg par-five 13th this year was lengthened by some 35 yards. It's now 545 yards and the early reviews by players making pre-Masters visits indicate the risk-reward factor is back. Where before, long drivers could reach the green with a lofted iron, say a seven, eight or nine (Bubba Watson hit it with a sand iron in his second Masters victory on that Sunday), a hybrid or mid-iron seems more likely now.
In his visit to Augusta a few weeks ago, Rory McIIroy hit drive and a five-iron to the green in conditions described on Twitter as "cold, soft and into the wind."
It should be noted Augusta National reportedly spent $20 million to purchase the needed property from adjoining Augusta Country Club to build this new tee. Thirty-five yards for $20 mill!
Rory McIIroy:  A Masters win would complete Rory's career slam of majors so that's a good story. You'll probably recall his dramatic final round of 64 last year when he was chasing Scheffler. As Colt Knost said, he "was all gas and no break." He fell short but he's getting closer. His recent play has been strong as seen at the Dell Match Play in Austin. In Rory's bag is a new driver (a tad shortened) and a putter (PING type) that's a replica of one which with he won two majors. If those clubs are on and the breaks go his way, expect to see a green jacket being draped on McIIroy.
And prior to the Masters:
Augusta National Women's Amateur: Although no Michigan residents are competing there is a local connection as University of Michigan women's golf junior Monet Chun is in the elite field. In her first two seasons at Michigan, she received All-Big Ten Conference honors in both 2021 and 2022. She was also named the 2021 Big Ten Freshman of the Year and earned her first individual collegiate win in the 2022 Big Ten Women's Championship. Chun is from Richmond Hill, Canada. The tournament starts Wednesday.
Drive, Chip & Putt: Three Michigan juniors will be competing on Sunday at Augusta National: Lyla Hampton from Grosse Point Park in the girls 14-15 age category: Robbie Melendez from Ann Arbor in the boys 10-11; and Webberville's Paige Radebach in the girls 12-13.
Images courtesy of the Masters, PGA Tour and TaylorMade Golf