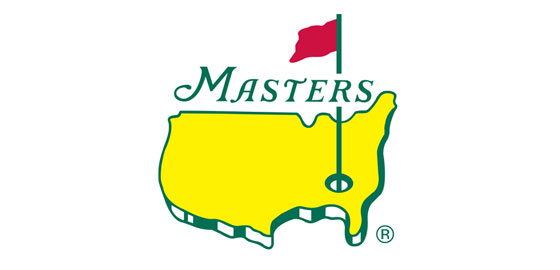 (Augusta, GA via the Internet)  As noted last week, I'm credentialed for this week's Masters but due to Covid-19 safeguards I wasn't able to actually attend the tournament. If I were back in high school, it'd be like earning a long phone date with the prom queen. Nice but it just doesn't match being there in person.
But I slog on after logging on….In between some bonus rounds of golf this past week, I did keep track of the Masters not only on the Golf Channel and ESPN but also on the Masters Media Hub.  
Here's a recap of the week so far:
—Thursday's round started with just nine players on the course when threatening weather approached, suspending play. A thunderstorm rolled in, drenching the grounds and leading to a nearly three-hour delay. Play resumed and not even Augusta National's famed SubAir ventilation system below the green surfaces could prevent them from becoming soggy dart boards.  The game's elite players thrive on soft greens and it was the same on Thursday. As CBS-TV's Jim Nantz aptly described, "players were peppering the flagstick." To sharpen the point, more than fifty players were at par or better during the first round. 
Play was called due to darkness at 5:30 p.m. with 44 golfers still on the course.
But here's the good news for those waking up and reading this e-newsletter on Friday morning: ESPN's coverage of the first round resumes at 7:30 a.m. EST.
Meanwhile, the overnight leader in the clubhouse is 43-year-old Englishman Paul Casey with a seven-under-par 65. At the final round of 2019 Masters, Casey stumbled to an 81 so in consecutive competitive rounds he improved 16 shots. Afterwards, he summed up his round:
"It was a great round.  I got through Amen Corner unscathed, and picked one up on 13.  And yeah, it was just very, very solid golf.  And for me the difficult kind of key holes out there, holes like 1 and 5, 7, you have to hit a good tee shot.  
I did the right things when I needed to, and to be honest, you rarely walk off this golf course going, it could have been two or three better, but it kind of felt that way.  I don't want to be greedy.  I'm very, very happy with my 65."
Two shots back at five-under and also completing their rounds are Webb Simpson and Xander Schauffele. After 10 holes, Justin Thomas is five-under.
Five players shot 68 on Thursday, including Tiger Woods with his first bogey-free round in a major since 2009. The defending champion said, "I did everything well today" in terms of his driving, iron play and short game. He'll be teeing off in the afternoon for his second round.
Much talked about Bryson DeChambeau shot a 70 which featured five birdies, one bogey and a double-bogey at the par-five 13th hole. 
****************************************************************************
Earlier in the week:
—In spite of him being the defending champion, Tiger Woods took second billing to the Incredible Hulk, aka Bryson DeChambeau. DeChambleau's game-changing distance with his driver dominated the run-up to the tournament. That, and the Masters being held in November.
What really ramped up the Bryson Bandwagon was the report from Sirius XM Radio's Carl Paulson about the US Open winner's practice round last week at Augusta National. He reported some of the following clubs into holes:  
No. 1 (Par 4, 445 yards): Sand wedge
No. 2 (Par 5, 575 yards): 8-iron
No. 3 (Par 4, 350 yards): Flew the green with a 3-wood off the tee
No. 8 (Par 5, 570 yards): 7-iron
No. 10 (Par 4, 495 yards): Pitching wedge
No. 11 (Par 4, 505 yards): 9-iron
No. 13 (Par 5, 510 yards): 7-iron (hit 3-wood off tee)
No. 15 (Par 5, 530 yards): 9-iron
No. 17 (Par 4, 440 yards): Sand wedge
As it's been observed for years, Augusta National—barring wind and weather factors—is really a par-68 for modern day players and their prodigious length. Because of it, maybe the whole idea of a "par" on a given hole is irrelevant. Instead, maybe we should focus on a day's total and the final 72-hole score. But it's a hard habit and tradition to break.
—On Monday, the Masters made some important socially conscious initiatives. Masters chairman Fred Ridley announced Lee Elder will be an honorary starter next April along with Jack Nicklaus and Gary Player. This year is the 45th anniversary of Elder's history-making start as the first Black player at the Masters. In addition, the Masters will honor Elder by establishing a men's and women's golf scholarship in his name at nearby Paine College—a historically black college in the city—as well as fully funding the launch of a new women's golf program at the college.
When asked by the Associated Press' Doug Peterson what "sparked the conversation" for this initiative, Ridley said: "I think like all organizations, we've been moved by the events of 2020.  There's been a lot said about racial justice and opportunity, and our question was not so much what can we say but what can we do.
"So I guess I would say that this announcement is in part a call to action in that regard.  Lee has had a long relationship, we have had a long relationship with Lee.  Certainly dating back to 1975 but he's been our guest here almost every year at the Masters…"
—On Wednesday there was Masters Chairman Fred Ridley's annual Press Conference. Here were the major takeaways: 1) The Club along with its corporate partners are contributing $10 million to Augusta's urban core neighborhood for redevelopment purposes and advancement.  2) No major changes to the course for the 2021 Masters, including any decisions about lengthening the par-5 13th hole. Last year, Ridley expressed concerns about how Tour player's longer driving distances have diminished the "risk" factor posed by the second shot at the 13th. Ridley again stated the Masters' support for the game's governing bodies, the USGA & R & A, and how they're dealing with the issue, including a distance report to be released next April. 3) Ridley remains hopeful about the 2021 Masters and how it may be possible to safely add some patron attendance, as was seen last week at the Houston Open. "Rapid testing" and an effective vaccine will play a part. 4) Sunday's Butler Cabin green jacket ceremony will remain a part of the telecast this year although with more room for social distancing.
The founding editor of Michigan Golfer and a member of the Michigan Golf Hall of Fame, Terry Moore has covered 35 Masters as a golf writer. He can be contacted at terry50moore@gmail.com
photos courtesy of the Masters, USGA,  Sports Illustrated, PGA TOUR