According to the Sydney Morning Herald, Rhein Gibson, an Australian playing on the Golfweek National Pro Tour, shot 55 on the par-71 River Oaks Golf Club in Oklahoma while playing with two friends. Gibson, went to college in Oklahoma and had played the course numerous times.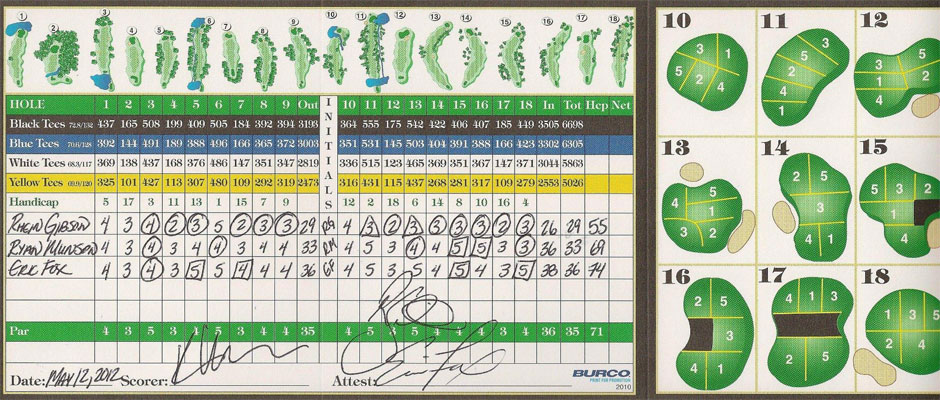 He told the newspaper that he had the new song from the Eli Young Band playing in his head the entire round. You can read the Morning Herald story by clicking here.
According to the newspaper, this is the first 55 that meets the updated Guinness Book of World Records standards for lowest round ever.
You have to wonder how his playing partner, Ryan Munson, felt. The guy shot 69 and lost by 14 strokes.