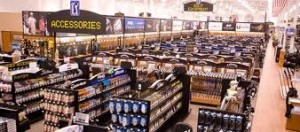 When I was a 15-year-old hired hand at a nine-hole private club in the Boston suburbs, the re-spike duties were handled by us golf shop laborers, not the shoe-room guys. A skinny-handled steel wrench was the one tool available for spike removal and replacement. You may know that these days modified electric drills with multiple heads are deployed—a big upgrade.
I would come in from the cart barn or back from the caddie yard to see a pair of broken-in pair of Foot-Joy Classics on the workbench and wince faintly at the prospect of correcting their unsophisticated traction system. The twin holes in each spike flange would typically be worn and hard to grip. Several of the threaded spike posts would be frozen in place and need WD-40, plus patience. One or two receptacles would have issues, causing the dreaded "spinner" effect. Straining to turn one of the stubborn old steel spikes, I many times tore a divot of skin alongside this or that knuckle.
So it is usually with misgivings that I set about re-spiking my golf shoes, and it is plainly obvious why my eyes lit up at the sight of an actual "re-spike center" in the lobby of the PGA TOUR Superstore on Highway 17 in North Myrtle Beach. Inside the narrow but longish space behind a neon-topped window was Ryan, who would expertly overhaul my aging adidas Tour 360 golf shoes, loading in some Callaway branded spikes—gray and red to match the outsole colors!—and then shining and buffing them with a thoroughness that turned back time.  The entire tariff was just shy of $22, with a fiver on top to thank the lad for his conscientious approach.
Oh yeah, there's an entire jillion-square-foot retail wonderland on the other side of the sliding doors, and we Warrior'd our way happily through it, but the highlight for this tourist remains their slice of re-spike heaven right there in the lobby as you arrive.