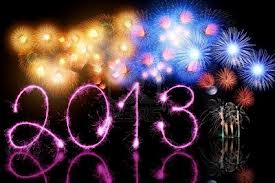 I guess some people will be sad to see 2012 end and some people will be happy to get rid of what might have been a less then stellar year.  Personally I felt that 2012 was an okay year as far as my personal life and my recreational life. I had the chance to play a fair amount of golf on some really good courses. I had the chance to travel domestically and internationally and see a lot of cool things and meet some nice folks.
I had some really good rounds of golf and not so good, but it was always enjoyable. Experimented with some new clubs and actually started getting some very good professional help on my golf swing – something that was sorely needed and way past due. It's going to pay big dividends…I just know. I had the chance to not only meet but also travel with some other "A" Position members who were great guys and great writers. I learned a lot of things from them in our travels. I hope to hook up with them again soon.
I count myself as really being fortunate given the rough shape that world is in. I'm fortunate that I'm in the golf media business and can display my "talents" over the radio and on television. I'm also lucky that I have the opportunity to do some writing for The A Position and am able to express myself on just about any topic  I care to.  I got involved in a new business venture that has the potential to be "killer." It's also a very fun labor of love. I guess I just wanted to wish everyone who might be reading this a very happy, healthy New Year and I'm looking forward to doing more of the same things in 2013….with the exception of my golf game having a few less strokes.