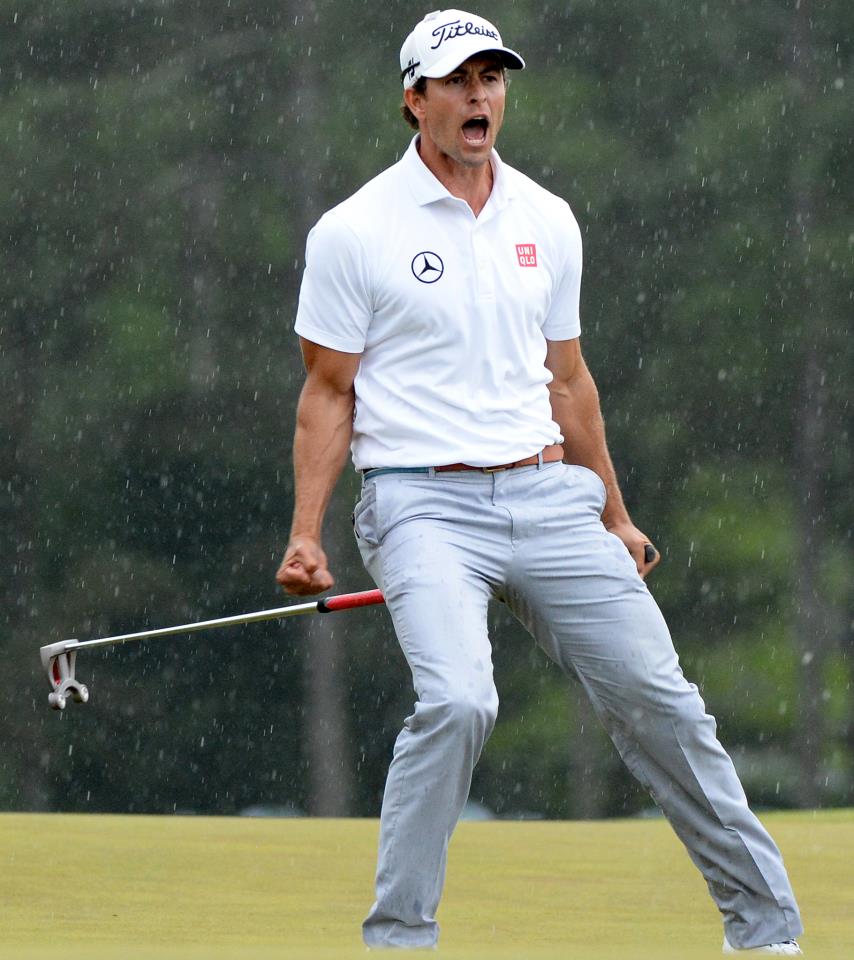 Adam Scott used a 49″ Scotty Cameron by Titleist Futura X prototype putter to win the Masters Tournament making it a Grand Slam of major tournaments for non-traditional length putter users. Fittingly Scott made a clutch putt on the 72nd hole and another on the second playoff hole to beat Angel Cabrera, his sudden death opponent who was using a conventional length putter.
It is reasonable to conclude Scott's use of the Scotty Cameron broomstick will sweep the controversy over bellies and broomsticks to the forefront.
The USGA (and R&A) have been silent since the end of the comment period the last of February as to what, if anything, will be done about their proposed change to the Rules of Golf disallowing use of an anchored putting stroke. The R&A is scheduled to comment on the proposal next week but bets are they will say they are still in favor of a ban. 
Players employing a putter of non-traditional length have now completed the "Belly & Broomstick Grand Slam," that is all four majors which included Keegan Bradley (2011 PGA Championship), Webb Simpson (2012 U.S. Open Championship) and Ernie Els (2012 Open Championship). The PGA Tour, the PGA of America plus many other organizations and individuals have publicly stated the anchored stroke should be allowed citing ease of use, growth of the game and other similar but not necessarily germane and often emotion based arguments.
It should be obvious to anyone watching the final round, Scott pulled his putts on the first three holes of the second nine as the pressure mounted and just as obvious he was able to be dead on line on the 18th and playoff holes.
Is anchored putting a cure-all for a poor putting stroke? No it is not, and who is to say what would have happened if he were using a putter of conventional length.
What is clear the controversy is not over and by sweeping in the final putt on Sunday's 20th hole of competition Scott only aggravated the situation.