One of the possible ways golf course operators can increase revenue is attracting women to play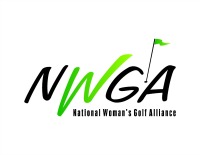 not only the game but specifically golf at their particular course. However the four factors which work together preventing people to take up the game, which to a very large degree includes new women players, must first be addressed and solved.
These four factors (expense, time, difficulty and intimidation) should be at the top of any facility's to-do-list with the goal of making their operation one which women and all golfers will want to play and return to play.
With that in mind last year four organizations – the Executive Women's Golf Association, Golf for Cause, Jan Bel Jan Golf Course Design and Ladies Links Fore Golf – got together forming the National Women's Golf Alliance. The stated mission is to "Increase the number of women playing golf and improve engagement levels of existing women golfers."
"The National Women's Golf Alliance represents a grass roots effort by women to bring an even better golf experience to women," said Pam Swensen, CEO of the EWGA. "It is thrilling to be a part of this historical coming together of women's groups to speak with one voice in helping to guide golf facilities to better meet the needs of their female customers, while enhancing their bottom line revenues."
I translate that to mean making the game more fun by identifying and overcoming the barriers the game and golf course industry has had to women learning and playing.
Working towards removing the barriers led NWGA to create a golf course consulting service to evaluate operations in five areas:
Playability-multiple tee sets with one less than 5,000-yards
Customer Service-welcoming women as valued customers
Amenities-drinking water, ball washers, restrooms conveniently located
Facility-Good selection of women's merchandise and healthy food choices
Programs-fairly priced 9-hole play and learning options
Courses are eligible to earn a "Rolling Out the Green Carpet" certification which is useful in their advertising and public relations by letting women know their facility is working to be welcoming and attractive. 
Now, if they could just work on getting rid of 3-putts…