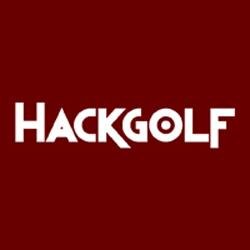 Two months after the launching (and more importantly committing to fund) by TaylorMade-adidas Golf of "Hack Golf," the question is, has anything happened? I know the time has been too short for any results warranting press releases but because getting our game on a pathway of growth rather than following the decline of the past years is so important, it natural to be interested in Hack Golf's status.
While announcing the effort, which is essentially "crowd sourcing" to find non-traditional ideas Mark King, TMaG CEO said, "We have to recognize the fact that we [the industry] have not been able to fix the massive exodus of consumers from our game. Traditionalists are resisting concepts that will elicit real change, so it is time that the people have a voice and can share their ideas to reverse this trend."
Few if any industry leaders, certainly not on King's level, have so clea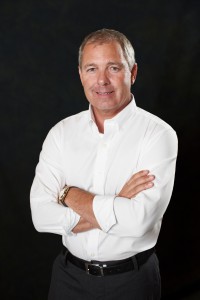 rly described the situation. Hack Golf according to King is about reinventing golf making it more fun for everyone with programs to stem the loss in the number of participants and to change the perception among some people who have never tried it, that it's boring or too time consuming or too hard or too expensive, etc.
In other words retention and recruitment in ways never thought of before…much less tried. And TMaG is willing to spend $5 million to get these ideas into motion, quite a commitment since according to the National Golf Foundation 5 million golfers have left the game in the last 10 years.
Visiting HackGolf.org is educational. Read some of the ideas everyday golfers have contributed and you have the feeling there are lots of people who are dedicated to golf as part of their lives and have some original thoughts on the problem.
Some examples:
"Bring back par 3 courses"
"Driving Range Entertainment"
"Stop 7 Minute Tee Times"
"15-Inch Cups: A Faster, Fun Alternative for the Future" — this one is from Mark King himself and worth reading if just to get his views
"Par analogous to running the 100m in 10 seconds, very discouraging for most"
"Change in Industry Leadership to Create Growth"
The USGA presently has programs to recruit new players and encourage participation such as "Tee It Forward" and in cooperation with the PGA, i.e., "Get Golf Ready." However the PGA, the organization of club professionals, has gone further with the recent naming of the committee to study growing golf "through non-traditional means" and King is on the committee.
Summing up, HackGolf.org is a good way to solicit new ideas and seems to be well on the way with over 2,000 participants and 1,000 ideas posted. Starting next month work begins on practical ways to increase fun in the game followed this fall with real world prototypes and experiments.
All in all, certainly not a bad start and I can't see even a hint self-promotion by TaylorMade, a possibility that had some industry pundits voicing the opinion Hack Golf would never work.
Is it possible we will look back to 2014 as a watershed moment in golf's history?
Image of Mark King and presentation stage courtesy of TaylorMade-adidas Golf. Hack Golf image courtesy of HackGolf.org