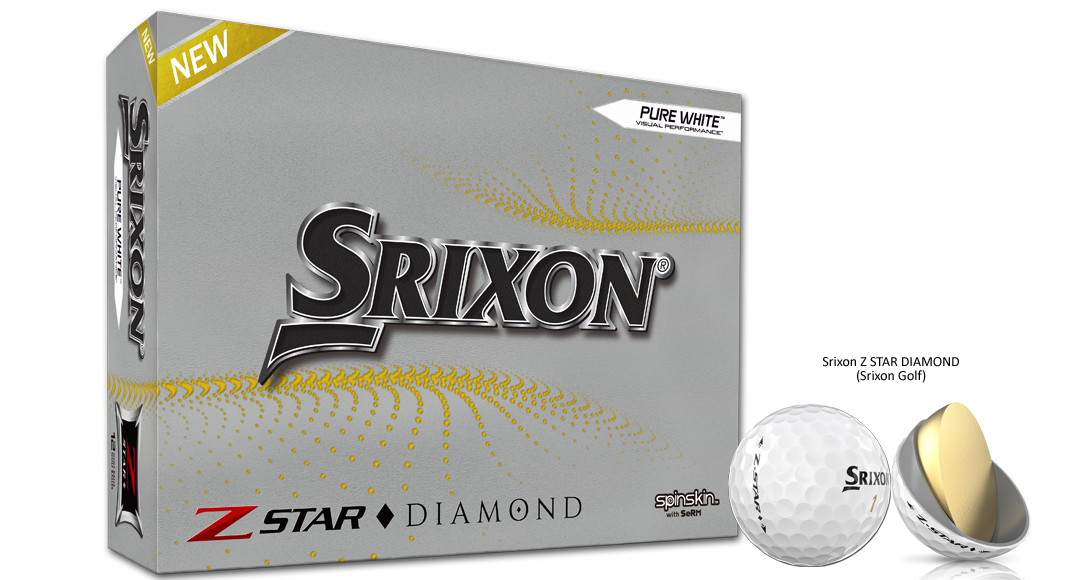 Late in 2021 PGA Tour veteran and four-time major winner Bruce Koepka signed an equipment deal with Srixon and their wedge division Cleveland Golf in part to be able to play the new Srixon Z-STAR Diamond ball.
Fast Facts Srixon Z-STAR Diamond golf balls
High swing speed player category
Three-piece construction
Thermoplastic urethane cover
Spin Skin with SeRM
338 dimples
102 compression
White only
$44.99 dozen
WYNTK:
Srixon's latest ball is a high compression design targeted at Titleist Pro V1x players though this new Z-STAR Diamond is a 3-piece rather than four like the Pro V1x. They were looking to create a tour ball of mid to high trajectory that had mid spin off the driver for distance and high iron spin for control around the greens.
The 6mm thick urethane cover uses Srixon's Spin Skin coating and to help on chips and pitches an additional layer of urethane called SeRM with a special molecular structure making it more durable.
"By working closely with our global Tour staff, we created the Z-STAR DIAMOND ball as an enhancement to our premium Tour lineup," said Jeff Brunski, Vice President of Research and Development at Srixon. "The Z-STAR DIAMOND is something of a best-of-both-worlds type product, blending many of the benefits of our two current models. Like the Z-STAR XV, the Z-STAR DIAMOND produces really good ball speed and distance. But thanks to a slightly thicker cover, the Z-STAR DIAMOND features exceptional spin and control on approach shots."
The core is gradational, i.e., softer in the center while becoming firmer towards the outside and this is ideal for aggressive swinging players looking for a soft-feel ball with more ball speed from the tee.