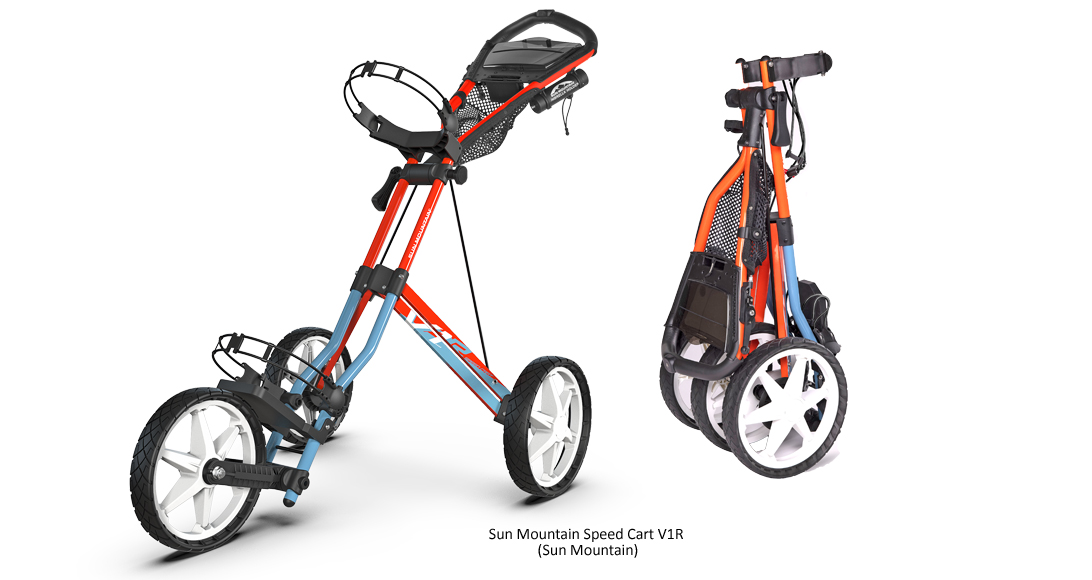 Reinventing a product that's been around for more than 10 years is risky, but Sun Mountain has done it with the latest update of the Speed Cart V1R golf push cart.
Fast Facts Sun Mountain Speed Cart V1R
Three-wheel golf push cart
17.95 lbs.
Folds to 37 inches by 16 inches by 13 inches
Mesh basket
Upper and lower bag brackets
Two-step folding
Choice of 10 color combinations
$269.99
WYNTK
Walking your round is a popular option but when you don't want to carry your bag a push cart with a well thought out design and rugged construction is a must.
Sun Mountain first brought out the Speed Cart in 1999 and the 2022 model has some nice improvements starting with the redesigned handle making room for a bigger mesh tray for things like headcovers. The storage tray holds balls, scorecard, keys, and there is a slot for a smartphone, especially nice if yours is used as a rangefinder.
Also standard in addition to the storage tray are holders for an umbrella and a bottled drink with optional clip-ons to hold a cigar and battery charger plus a cooler pouch and seat are available.