Ferrari SpA and Cobra Puma Golf have announced a joint effort to design and produce a premium golf line, the Ferrari Golf Collection highlighted by a modified Cobra ZL Encore driver. 
The collaboration brought together Cobra's golf technology and the aerodynamic engineering expertise of luxury carmaker Ferrari according to a statement from Cobra Puma.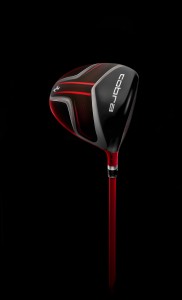 "We saw an opportunity in the current marketplace to bring the Ferrari Golf Collection to life," commented Bob Philion, President of Cobra Puma Golf. "It's a high end collection the golf industry has never seen before; bringing together the best of Cobra Puma Golf enriched with the expertise of Ferrari in a superior product offering of equipment, apparel, accessories and footwear. We are thrilled to be working with Ferrari SpA on this long-term collection to bring a new, premium golf product line up to consumers."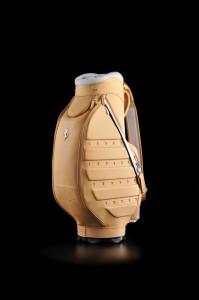 The Cobra Ferrari driver started as the well known ZL Encore with shape changes from Ferrari engineers to increase clubhead speed by reducing the head's drag coefficient. This was accomplished by modifying the radii of the clubface perimeter, making the sole smoother and by raising the head's rear for better air flow.  
"The Ferrari Golf Collection Driver is a work of art," said Tom Preece, Cobra Puma's vice president of research. "We worked with Ferrari engineers to create a truly impressive driver that reduces drag and delivers fast club head speed. This results in maximized distance in a beautiful driver. To add to the allure, the driver features a hand-stitched leather grip, a headcover made from genuine Ferrari leather, a premium Fujikura Motore Speeder Shaft and it is packaged up in a luxurious Ferrari Golf Collection Driver display box."  
The Ferrari Golf Collection also includes apparel footwear and accessories and will be available in July at select golf retailers, Ferrari Stores and high end retailers.