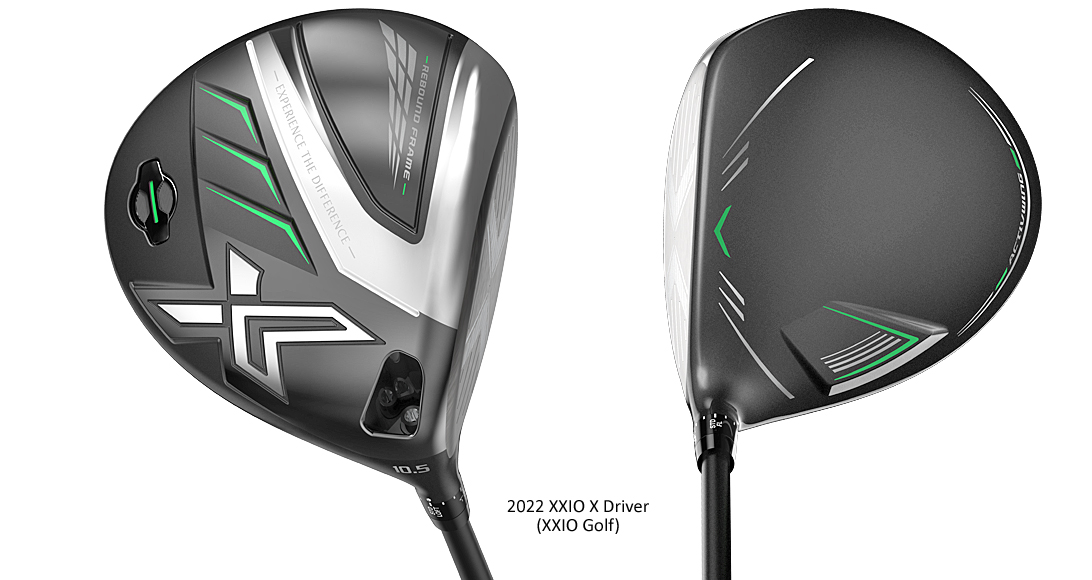 XXIO, a sister brand to Srixon, has introduced for the new season the X family of light weight clubs targeted for better players and featuring the X driver.
Fast Facts XXIO X Driver
Better player category
199g clubhead weight
300g total club weight
ActivWing head shape
Rebound Frame
Adjustable hosel
Stock shaft: Miyazaki AX-II Driver
Stock grip: XXIO X Weight Plus
$699.99
WYNTK
XXIO, Cleveland Golf and Srixon, all owned by Japan-based Sumitomo Rubber Industries, have been placed under the Dunlop Sports Americas banner though the market strategy of each is not expected to change. Dunlop, added to the Sumitomo lineup in 2017, will be the umbrella for golf and racket sports equipment in North America. XXIO continues selling premium priced lightweight clubs with the X family for 2022.
Looking at the XXIO X driver, though heavier overall than some other XXIO models such as the XXIO Prime, at 300g it is lighter than most other competitive drivers and especially those for use by faster swinging better players.
The ActivWing shaping of the XXIO X driver clubhead provides aerodynamic benefits that stabilize the head on the downswing for a more consistent impact on the face's sweet spot. Four alternating areas of the head's frame, relatively flexible and relatively stiff, improve the COR for more distance and the flat cup face has six segments of different bulge and roll.
The XXIO X family of lightweight clubs includes Fairway Woods ($399.99), Hybrids ($299.99), and irons ($199.99 each steel shafts, $224.99 each graphite shafts).
"XXIO X has the DNA of every XXIO product–lightweight and easy to swing. However, it's tuned to the more accomplished player," said Brian Schielke, General Manager at XXIO. "More compact irons, lower spinning woods, and stiffer shafts make X a great choice for better players looking to increase their speed and experience the benefits of XXIO."