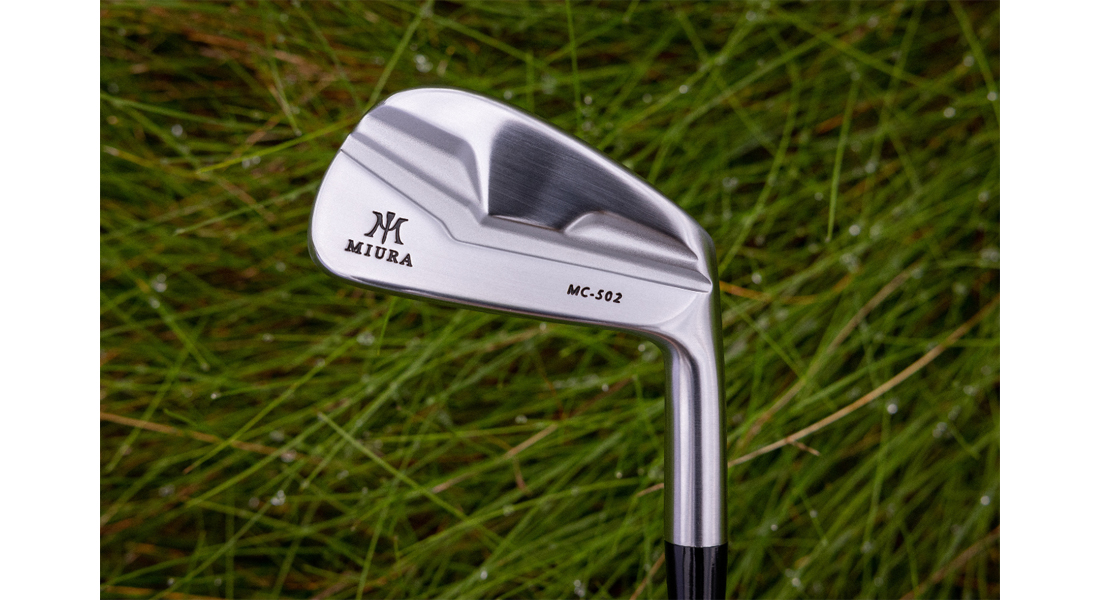 The new MC-502 (muscle cavity) irons from Miura Golf replace the previous MC-501 model; they are designed and manufactured in Japan by Miura who subscribe to the idea of introducing a new model only when a measurable improvement is available.
Fast Facts Miura Golf MC-502 Irons
Better player category
Forged muscleback with split cavity
520C carbon steel
Satin chrome finish
Standard lofts: 5-iron 26°, pitching wedge 46°
Set of six irons $2,100
WYNTK
Miura has made some evolutionary adjustments in the MC-502 (muscle cavity) with the goal of making them easier to hit than the previous version MC-501 without compromising the looks or cachet.
This modern blade design has enough face progression—a slight increase versus the MC-501–so the offset could be decreased keeping the view at address better players prefer. With the same idea in mind the topline and profile of the toe have been rounded, "softened," plus the sole camber has been increased while keeping the unique "Y" grind.
"While the MC-501 proved that forgiveness was attainable in a blade iron without compromising performance, the MC-502 shows that Shinei Miura was able to incorporate subtle design enhancements to meet the discerning needs of better players," said Bill Holowaty, COO.
Miura Golf is one of Howard Milstein-owned companies under the umbrella of 8AM Golf. Among others in the 8AM stable are GOLF Magazine, GOLF.com, True Spec Golf and the Nicklaus Companies.