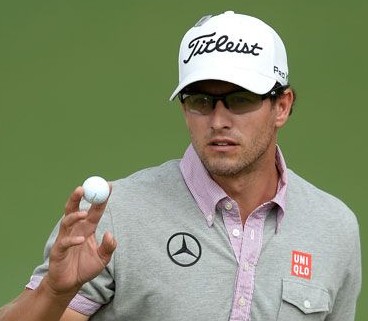 Master's winner Adam Scott used the "not quite a hybrid" Titleist 712U to become the first native of Australia to win a green jacket by beating Angel Cabrera in a two hole playoff.
Beginning May 15 the Titleist 712U will be available by custom order with a street price of $209 with a steel shaft and $259 with graphite. This announcement is significant because it gives a traditional blade utility iron option to players with high swing speeds such as touring professionals and elite amateurs.
A sign of the restricted segment of the golfing population at which Titleist is aiming is that it will offered in 2-iron (18º loft), 3-iron (21º) and 4-iron (24º) which probably eliminates 95% of golfers even thinking about it.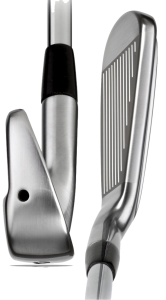 First introduced on the PGA Tour late last year, 712U is already the most played utility iron model on the PGA Tour through the first 14 events of the 2013 season. 712U models can currently be found in the bags of tour pros like Adam Scott (2-iron), Tim Clark (4-iron) and Geoff Ogilvy (2-iron) – players who prefer a utility iron over a hybrid as an alternative to traditional long irons. 
"I don't like the look of hybrids, but the 712U (2-iron) looks great at address," said Ogilvy. "It is a bit stronger than a 2-iron, it goes farther than a 2-iron and it's easy to hit. It feels great, performs how I need it to, and I like having it in my bag." 
"During the development of 712U, we worked closely with our tour players to design a utility iron that delivers a great combination of consistency and control," said Steve Pelisek, General Manager, Titleist Golf Clubs. "The deeper CG results in a higher MOI that increases stability at impact, helping players achieve more consistent distance and trajectory control, whether hitting shots high or low.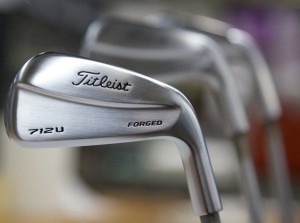 "With the 712U being so well received out on tour, we decided to make the club available through custom order for those players that need or prefer this type of long game yardage and trajectory solution," Pelisek said.