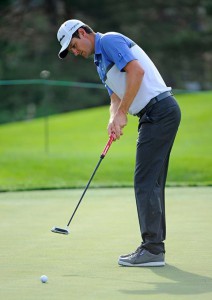 Justin Rose made himself conqueror of Merion Golf Club, a feat reminiscent of Ben Hogan's comment on his U.S. Open victory in 1951 at Oakland Hills Country Club. "I'm glad I brought this course, this monster, to its knees," said the exhausted Hogan.
This year's Open was certainly a test of skill, mental and physical, with Englishman Rose coming from behind to best Jason Day and third round leader Phil Mickelson—but you know all that.
What you quite probably don't know though is Rose's choice of putters was the 37-inch counterbalanced Spider Blade putter featuring a "Ghost Tour-only" black steel shaft and short-slant hosel.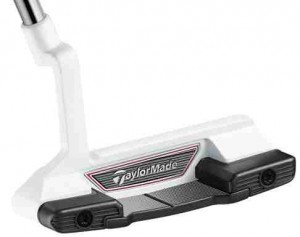 Rose's win is significant as it ends the dominance by players putting with bellies and broomsticks in the major championships, the most recent of course being Adam Scott at the Masters.
It also heralds counterbalanced putters as the anti-belly and broomstick solution. Perhaps. Putting is never a sure thing even for the best players in the world–Tiger Woods is the poster child. But this does bear on the sound and fury over the USGA/R&A deciding to ban anchored putting strokes.
A fury which has not subsided.
Counterbalanced putters have been around for a long time but TaylorMade's Spider Blade that Rose uses is different in that it has a multiple layer head with extremely high (for a blade) MOI or resistance to twisting.
The idea of putting extra weight near the end of the grip, counterbalance weighting, accomplishes two things. It smoothes out the putting stroke giving much more stability plus the weighting aids the user with his "putting touch," or feel for distance.
This directly addresses the perceived advantages of long putters which provide stability from the anchoring of the butt end to either the belly or chest or chin or wherever. But counterbalancing also allows a better sense for distance, something that non-standard length putter users struggle to maintain. In fact, many who try long putters give up on them as not being the panacea to their putting woes.
Two years ago Justin Rose putted with a belly putter but decided it wasn't for him. So for now a counterbalanced Spider Blade is the solution. Is one in the future for the other belly and broomstick players?