TaylorMade-adidas Golf, a division of adidas Group (OTCMKTS:ADDYY) says sales in the second quarter were $454 million making a total of $1.1012 billion for the first six months, an increase of 2% over last year and the second year in which the two quarters topped $1 billion.
TMaG, the largest golf equipment, apparel and footwear company in the world, said sales increases were led by the iron and footwear categories, with each posting double-digit growth year to date of 16% and 18% respectively. Sales in the United States were up 8% and were more than half of worldwide revenues.
"Reaching over $1 billion in sales for the first half of year, while taking into consideration the slow start to the season, proves consumers demand the superior performance and innovation that goes into our products," said Mark King, CEO and President. "We never stop striving to push the limits for the golfer and I believe that's why our numbers continue to be so strong."
Footwear increases were driven by the success of the family of adizero products, including adizero tour and adizero sport for both men and women. Ashworth, TMaG's other apparel company, also had strong sales. TMaG also owns Adams Golf.
In the iron category, the RocketBladez line solidified itself as the best-selling iron in company history, helping to capture more than 28.8% year to date of the U.S. iron market. And of course TMaG still is the dominate maker of metalwoods with the Rocketballz Stage 2 line and the R1 driver having 37.8% market share in the U.S., more than the #2 and #3 ranked manufacturers combined.
Acushnet Company, the second largest golf equipment maker and makers of Titleist golf balls, is privately owned by Fila Korea and does not publicly report its financial results.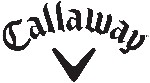 Callaway Golf Company (NYSE:ELY) announced their second quarter results with $250 million in sales and a profit of $10 million an increase over last year's second quarter of $7 million in profit but a decrease in sales of $31 million. Sales for the first two quarters totaled $537 million, down $29 million from last year and with $52 million in profit which was up $17 million over 2012.
The lower revenues reported were in part because of the second quarter 2012 sale of Top Flite and Ben Hogan brands which meant a revenue loss in the second quarter of $25 million and in the first half of the year of $45 million.