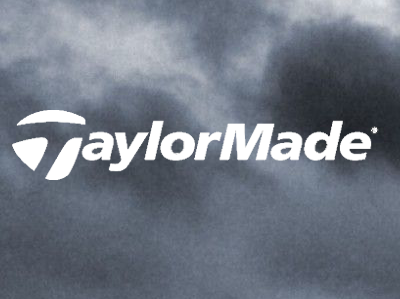 Following what can only be described as a dismal 2014 sales and profit performance accompanied by a dramatic drop in their share of the metal wood product category, TaylorMade-adidas Golf (a division of adidas AG– OTCMKTS:ADDYY) laid off six percent of their employees July 15 and has been quietly cutting retail prices of their leading models.
CEO David Abeles, in the top position for only six months, said in the company annou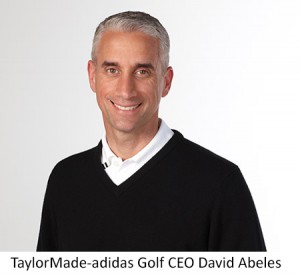 ncement: "In light of the continued challenges TaylorMade is facing in the market place, we have to fundamentally rethink our business. We need to redesign our business with a more focused approach to product innovation, brand marketing, sales and customer service. We have now begun the process and rebalanced our workforce by six percent on Wednesday to increase operational efficiency. This measure is a difficult and necessary step in order to lead our organization into a successful future. At the same time, we will continue to analyze our business. The outcome will be a more nimble, more creative and more profitable company."
This follows a restructuring and realignment done last year when Adams Golf division closed their Texas plant and moved to TaylorMade's headquarters in Carlsbad, Calif. It was also reported TaylorMade laid off 15 percent of the golf division employees at that time.
Under former CEO Mark King, who left in the spring of 2014 to take over Adidas Group North America, TMaG had forged a commanding lead in metal wood sales for its drivers, fairway woods and Rescues further enhanced by the purchase of Adams Golf, a leader in game-improvement clubs. Sales in 2013 set a record of $1.4 billion strengthening its position as the world's largest golf equipment company.
The 2014 restructuring and layoffs reflected TMaG running into trouble with the King strategy of market domination that saw three major product introductions in quick succession during 2013 forcing inventory on retailers and virtually blitzing competitors such as Callaway Golf with new technology particularly in drivers, typically the highest priced golf club. But in a market with intense competition and at best flat demand, consumers became confused when forced to make buying decisions in order to be playing the "latest-greatest-longest," delaying purchases or even buying from competitors.
Unsold inventory at retail rapidly became a problem with a very public example being Dick's Sporting Goods (NYSE:DKS) in July 2014 dismissing over 500 PGA Professionals. Price cutting not just of TaylorMade clubs but other brands became the norm which, though giving golfers some great bargains, meant lower sales and profit numbers for both retailers and club companies continuing through the fourth quarter.
Ben Sharpe followed King to the top job and oversaw the August 2014 Adams relocation and golf division layoffs while initiating talks with key retailers to address product cycle, inventory and pricing concerns. When Abeles took over from Sharpe, who ran TMaG for only 10 months, he was faced with sales having fallen from 2013 $1.4 billion to $1.0 billion in 2014 and poor results in the first half of 2015 as a result of a one-third drop in metal wood sales even with the introduction of the new R15 and AeroBurner models.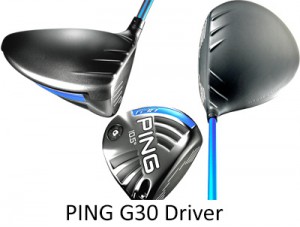 Competitor Callaway Golf (NYSE:ELY), who TaylorMade supplanted as the top club company, has had a resurgence in metal wood sales and introduced three new models for 2015 while privately-held PING's G30 Driver became the bestselling model so far this year.
To boost sales TaylorMade began cutting prices on both the R15 and AeroBurner model lines before mid-season and well in advance of new model announcements. Seemingly to keep pace, Callaway is matching and exceeding the TMaG price drops with reductions of $150 across the board for all their new driver lines. This has forced Cobra-Puma Golf (Puma AG–ETR:PUM) and others to allow retailers to cut prices pushing the general price level of all metal woods down an estimated 10 to 12 percent.
Some industry analysts see this as another round of fierce price competition with the company that can bring the products with the most innovative technology to market the quickest as the winner. However, it is also clear price differentiation will be difficult to maintain as has been seen so far this summer.