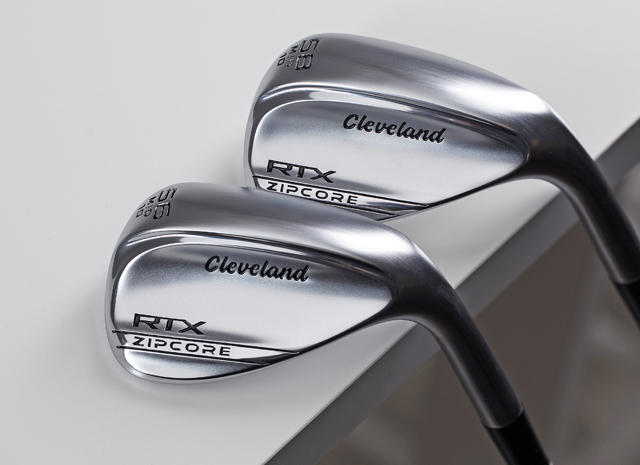 One Liner:
Cleveland RTX ZipCore Wedges have a unique low-density core that pushes the CG towards the perimeter of the head for improved consistency, distance and spin.
Key Facts:
ZipCore low density material replaces steel inside head
8620 carbon steel RTX head specially heat treated
New shaper deeper
UltiZip grooves
Choice of three sole grinds
Stock shaft True Temper Dynamic Gold Spinner Tour Issue
Stock grip Golf Pride Tour Velvet 360
Available Aug. 14, 2020 $150 each
WYNTK:
Cleveland's popular RTX wedge line takes on some significant changes updating the previous RTX 4s starting with a cavity inside the head filled with low density material. This has the effect of moving the center of gravity towards the perimeter and raising the MOI or resistance to twisting both high and low on the face.
"The new RTX ZipCore is a technological leap forward for Cleveland wedges," said Jeff Brunski, Vice President of Research and Development. "We've inserted a low-density core inside the clubhead, allowing us to create a wedge with unprecedented consistency and exceptional feel. They also feature our tour-proven grinds and most aggressive groove technology to date – all packaged in a sleek yet traditional design."
Perhaps as important as the use of ZipCore are the deeper and sharper face grooves that are closer together than the RTX 4 models so two additional grooves could be added to the face. Cleveland retained the three mini-groove design between the main grooves. Face durability has been enhanced with heat treating.
Three sole grinds are are standard: Mid-grind 46° through 60°, Low-grind 56° through 62° and Full-grind 54° through 60°.
At present only the Tour Satin finish will be available, but Cleveland says other finishes will be out later this year.