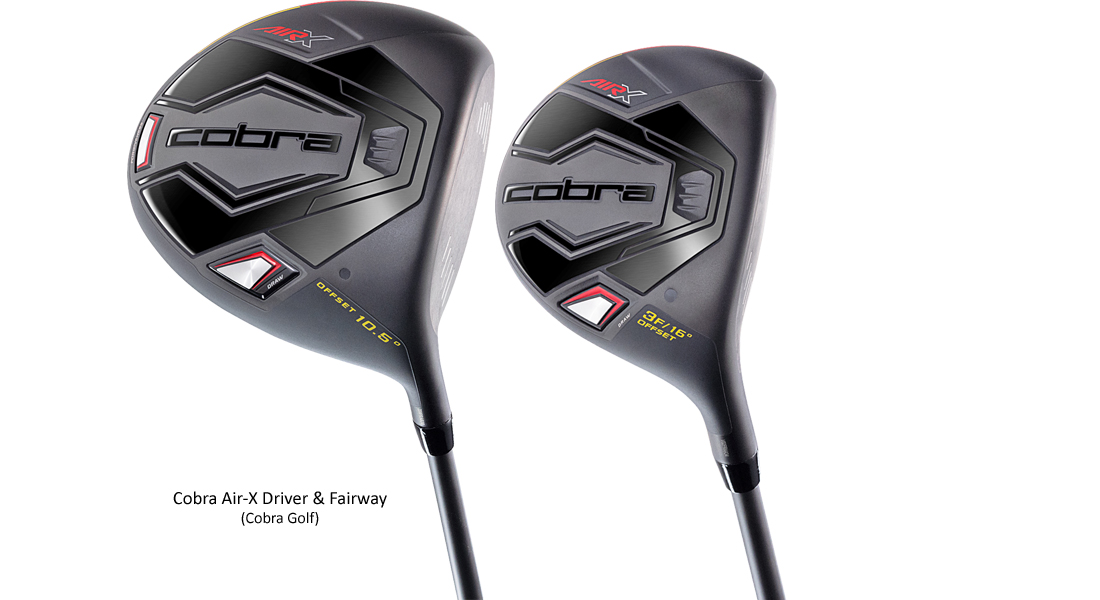 Cobra Golf redoes the super lightweight Air-X driver and fairways and again is offering straight neck and offset versions of the driver in both men's and women's models.
Fast Facts Cobra Air-X Driver
Super game-improvement category
Men's stock lofts 9.5ׄ°, 10.5°, 11.5°
Women's stock lofts: 11.5°, 15°
Stock shaft: Ultralite 40
Stock grip: Lamkin EPDM Rel Black
Variable thickness face insert
Two 13g sole weights
Overall weight 290g
Driver $349
Fairways: $229
Women's same prices
WYNTK
Lighter clubs can be swing faster and for ladies and senior men, those with moderate swing speeds, this can be a big deal. More swing speed produces more yardage and makes the game more enjoyable. Cobra is committed to the idea of a lightweight line of clubs and the Air-X drivers and fairways fit that description well, they are very light with the driver tipping the scale at just 290 grams including a 41g grip and 50g shaft.
Air-X drivers have a slight draw bias enhanced by the 13g heel weight in the sole and forgiveness is increased by the same size weight in the trailing edge or skirt. Both men's and women's drivers are available with either a straight hosel or moderate offset catering to those needing help reducing the amount of side spin that produces a slice.
The current Air-X models can be looked on as evolutionary steps from those introduced two years ago but the interesting fact is the prices are the same, a nice benefit for any golfer's wallet.