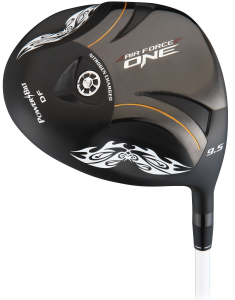 The idea of pumping gas inside a driver clubhead sounded far fetched when I first had it described to me by Larry Edlin, president of Powerbilt Worldwide. That was back in 2008 and in the intervening years they have proven the worth of putting high press nitrogen in their Air Force One driver by the results and raves from golfers. 
Basically the nitrogen gives support to the clubface meaning the entire clubhead can be engineered to take the extra strength into account. There are no internal braces and the clubface can be made very thing but weight savings are only part of the story in that every golfer can expect to most trampoline effect allowed by the Rules of Golf.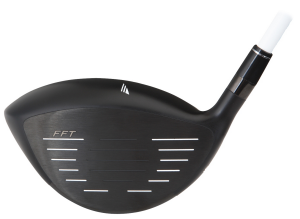 For the 2013 season Powerbilt has redesigned the Air Force One clubhead with a much deeper face to inspire more confidence and spread the area of maximum rebound effect even larger. The Air Force One DF MOI is available in 9.5, 10.5 and 12.5 degrees of loft with a choice of matte black or white finishes. There's also a Tour version in 8.5, 9.5 and 10.5 degrees of loft. 
There also a story here with the precise matching of shafts to the nitrogen filled clubhead. According to Powerbilt president Ross Kvinge, "For years, we've been testing the best shafts on the market to find which ones best complement our nitrogen-charged technology. We now have a short list of shafts we recommend for custom fitting to create the best possible driver for any player." 
Premium shafts from Oban, Fujikura, Aldila and Graphite Design top PowerBilt's recommendations. So that golfers can find just the right shaft PowerBilt is partnering with many retailers to do precise custom fittings. 
"These retailers are experts at custom fitting, plus we've provided them with additional training and information to help them determine the right combination of shaft and head to create the ultimate PowerBilt driver," adds Kvinge. 
When outfitted with one of PowerBilt's recommended premiums shafts, the price of an Air Force One driver ranges from $299 to $599.