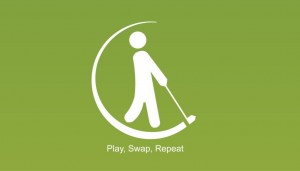 If you have ever been to a "demo day" you know golfers, especially men, seem to have an unlimited capacity to try out new equipment; whether its drivers or any other club. It seems the search for that one with magic in it never ends. Now, for drivers at least, GolferRedifined.com may be just the answer at a cost that's a lot less than buying two or three new drivers.
GolfersRedefined.com is a membership web site similar in concept to Netflix where for a monthly fee you can 'test drive' new drivers and return them when done swapping out for another…and another…and…well, you get the idea.
"We created GolfRedefined.com to revolutionize the way golfers identify and select the best driver that works for them and the only way to do this is to test and play in real conditions with a number of models before the perfect match is found," says Lorne Fierbach, CEO of GolfRedefined.com. "Why pay $400 for a top driver only to learn that the club really doesn't feel right or perform. With one of our membership packages everyone now can try out the best brands to find the right club for their game. GolfRedefined.com members might decide to keep one driver all season and swap the following year for the newest model."
GolfRedefined.com memberships cost between $24.95 and $39.95 per month or there's a discounted rate for quarterly payments, plus for those not wanting a membership there's a "Rent Only" program.
"We want golfers to rethink how they see the driver in their bag. There is no need to purchase one because we allow golfers to have whatever driver they want, for aslong or short a time as needed. We offer flexibility and simplicity," Fierbach commented. "We're providing a unique service as part of the industry effort to help grow the game, and making golfers happy is something we easily can accomplish."
GolfRedefined.com for now only has men's right handed drivers but is planning on expanded offerings as growth warrants.