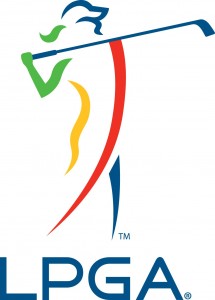 Sunday night was a milestone for American golf.
Not since Christie Kerr in 2010 has an American been ranked number one women golfer in the world and Stacy Lewis did it with a come from behind win at the LPGA Founders Cup at Desert Ridge CC in Phoenix.
In 2012 Lewis racked up Player of the Year, the first American in 18 years to be so honored, plus she had got a great publicity pump by becoming the latest player added by Electronic Arts to new version of the popular "Tiger Woods PGA Tour" golf video game.
Lewis' final round 64 beat Ai Miyazato by three shots and the victory included having to overcome a third round two shot penalty when it was ruled her caddy tested the surface of a bunker. Sunday was her seventh victory of her career and second this season after winning her previous start, the HSBC Women's Championship in Singapore.
Since the women's world golf rankings began in 2006 they have been dominated by non-American players with Lorena Ochoa being on top 158 weeks, Yani Tseng 109, Annika Sorenstam 60, Jiyay Shin 25, Miyazato 12 and the lone American, Kerr for 5 weeks and now Lewis for 1 week.
The significance of Lewis becoming world number one shouldn't be overlooked as it's just the kind of thing that may produce a resurgence of interest in the women's professional game in this country.
Make no mistake the LPGA Tour is a first class international tour but while never disappearing completely from the minds of U.S. golf fans it has been at least partially pushed aside. In the Tour's search for a wider audience, more fans and added revenues more and more events take place outside the U.S. while at the same time lots of non-American players have grabbed center stage. So, along the way the primary fan base – U.S. golfers – has become less interested meaning the Tour's image and visibility has suffered.
Stacy Lewis is a compelling story, her personal saga of overcoming scoliosis for example, and a wonderful player. It would be great for golf's growth, American golf fans and the LPGA Tour if Lewis becomes another of the attractions for Commissioner Michael Whan as he builds a revitalized organization.