Are 9-hole rounds a solution to increasing participation in golf? They may be. So, to cover that possibility the United States Golf Association and the PGA of America are "partnering" with Golf Digest to promote rounds of 9-holes as a way to get more golfers playing more often.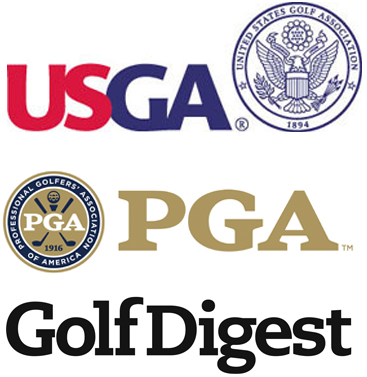 According to a USGA release announcing the initiative, "Americans are spending an average of 500 to 1,400 more hours at the office per year than their parents did. Most people have seen time for leisure activities shrink to two hours per day, maximum."
The assumption is golfers having a couple of hours to spare will tee it up and "a little golf is always better than no golf at all."
Golf Digest will participate by promoting 9-hole rounds in their magazine and publishing a list of what they call "9-hole-friendly" courses on their web site. The Time for Nine list will include courses promoting 9-hole play for men, women, juniors and families. Golf Digest will receive what the USGA says is "promotional support" from both the Association and the PGA.
"We think golfers will play a whole lot more if they join the growing number of golfers who have come to love nine-hole rounds," says Golf Digest Chairman & Editor-in-Chief Jerry Tarde. "The real message is, don't let the inability to play 18 pull the game away from you. Eighteen is great. But nine is fine."
The PGA of America which represents club professionals probably understands the participation (or lack of it) problem the best of anyone and president Ted Bishop is a general manager and director of golf. His support then comes from having a first hand understanding of golf's lowering participation.
Bishop said, "We are very pleased to support Golf Digest and the 'Time for Nine' initiative. Golf can be experienced in many different ways, and I'm proud that PGA Professionals across the country are encouraging people to have fun by playing nine holes"
The USGA was quick to point out the "Time for Nine" idea is part of golf's pace-of-play issues and educating players of the need to play faster.
"Five-hour plus rounds of golf are incompatible with the compressed time that many of us have available for recreational activities," said USGA President Glen D. Nager. "Time for Nine is a fun and creative start to promoting the nine-hole round of golf as a complete and enjoyable experience that is consistent with the traditions of playing the game."