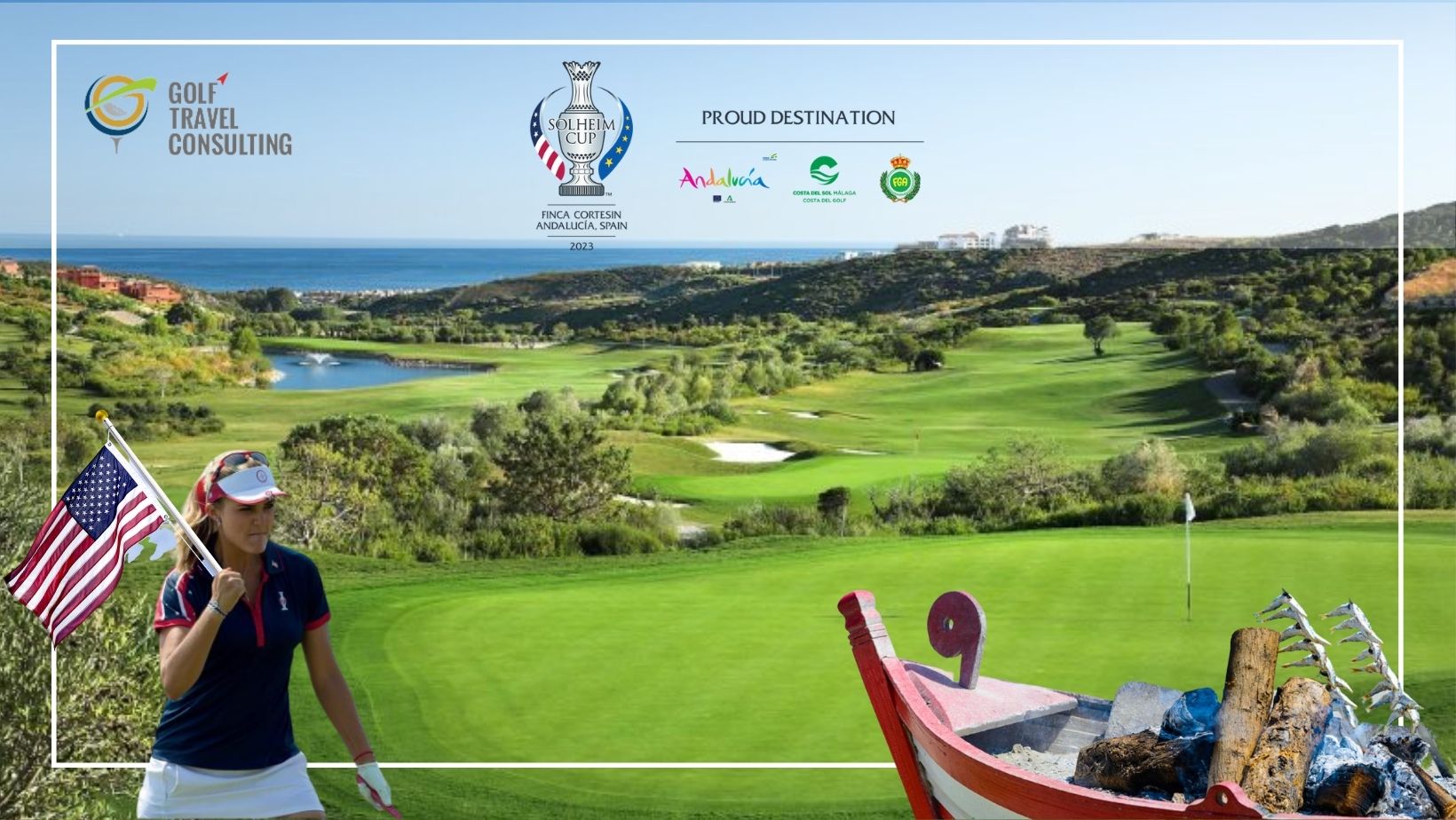 Type in "Costa del Sol Europe´s #1 golf destination" in google search, and nearly 300 million results will pop up.
No doubt, the Costa del Sol has arrived at the place it deserves as Europe's #1 golf destination. Travel critics and golf travel providers have been heaping on the awards for this beautiful coastline in Southern Spain.
The Costa del Sol officially received the award for European golf destination of the year from the International Association of Golf Tour Operators (IAGTO), an association of 2,700+ golf tour operators. These golf tour operators – golf travel providers – control more than 87% of golf holiday packages sold around the world. This is an award of quite some magnitude.
In addition, Marbella, located in the province of Malaga, has strengthened its fine reputation. The coastal city achieved recognition as the most exclusive and prestigious city in Europe in 2022, trumping other top destinations including Capri, Positano, Gstaad and St. Barth. Visitors valued aspects such as quality of life, climate, gastronomy, leisure offers, health and shopping.
There is a myriad of reasons why the Costa del Sol has earned its position as Europe´s #1 golf destination, these are my TOP 10.
REASON #1:  Costa del Sol is a golfing mecca. Phenomenal golf courses provide a variety of diverse golf experiences.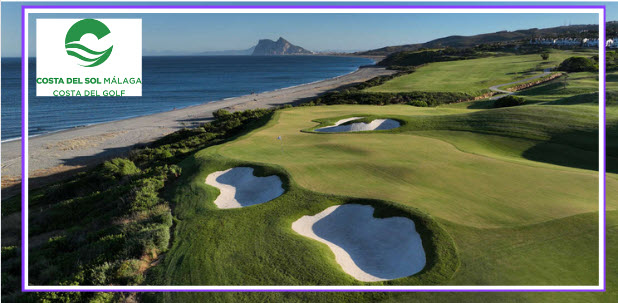 The Costa del Sol is 100 miles long stretch of coastline from Sotogrande in the west to Nerja in the east. This coastal strip is de-limited by a beautiful mountain range – the cordillera Penibética to the north and the Mediterranean Sea to the south – and shows a diversity of landscapes: beaches, cliffs, estuaries, bays, and dunes. The natural beauty of the landscape, and its incredible terrain provide fantastic backdrops and form the basis of the destination´s diverse courses.
This stunning coastline is a golf mecca and has been rightfully dubbed Costa del Golf due to the highest concentration of golf courses anywhere in Continental Europe. Seventy+ distinct golf courses are scattered across 13 areas, with Sotogrande, Estepona, Benahavis, Marbella and Mijas being the biggest ones.
The golf offering at the Costa del Sol, however, doesn't only impress with quantity but also with quality and diversity. The first golf course at the Costa del Sol – Parador del Golf – opened nearly 100 years ago. Historic designs, impressive new golf course developments and fine redesigns provide an abundant selection of outstanding layouts.
You will be carried away by the spectacular Oceanfront courses such as at the Hacienda Alcaidesa Links, which has just been redesigned and upgraded to a whole new level. The epic view of the rock of Gibraltar is still the same though. In contrast, you have mountain top courses surrounded by magnificent nature. The exclusive Zagaleta New Course is one of them.
World-renowned golf course architects have left their mark at the Costa del Sol. Did you know that the brilliant Real Club de Golf of Sotogrande was Robert Trent Jones Sr.'s first design in Continental Europe? Several courses have been upgraded and redesigned over the past few years, and a new one – Azata Golf Course – opened for play last year. Plus, there are even more golf projects in the pipeline. The ultra-wealthy Rockefeller family is developing a luxury resort with an onsite 18-hole golf course designed by Henrik Stenson Golf Design.
Wherever you choose to play, you will enjoy top-class golf courses, many of them with panoramic views of mountains and the Mediterranean, and you will be able to savor post-round drinks, tapas, or a delicious meal in well-appointed clubhouses.
Check out this fantastic Golf Course Guide which you can download from the Costa del Sol website. www.visitcostadelsol.com/golf   It´s a valuable source of information about golf at this golf paradise.
REASON #2: Host of High-Caliber Professional Golf Tournaments, a testimony to the quality of golf at the Costa del Sol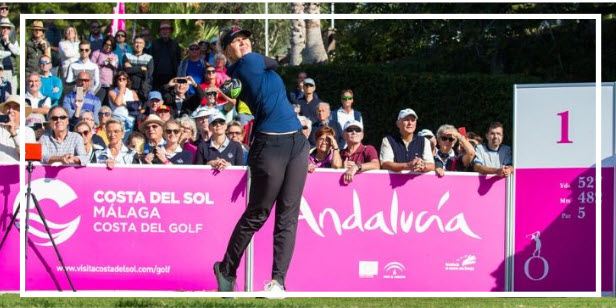 With all these world-class courses on offer, it´s not surprising that the Costa del Sol has also been selected as the venue of many international golf tournaments. The prestigious Ryder Cup in 1997 at Valderrama Golf Course was one of the most notable ones which has put the Costa del Sol on the global golf map. Did you know that this was the first Ryder Cup hosted in Continental Europe?
Valderrama boasts a rich history of hosting outstanding golf tournaments, the prestigious Club has also staged the Volvo Masters (1988 to 1996), the World Golf Championships (1999 – 2000), Volvo Masters (2002 to 2008), the Andalucía Masters (2010 and 2011), Open de España (2016), Andalucia Valderrama Masters (2017 and 2018), and the Estrella Daam N.A. Andalucia Masters 2019 to 2022). More exciting news – the Costa del Sol will host another top-notch Golf Event in 2023 – the first LIV Golf Valderrama 2023 event which is scheduled for June 30 to July 2, 2023, the week prior to the British Open at Royal Liverpool. Bravo!
In addition, the Costa del Sol has played host to many Professional Ladies Tournaments on the highest level including the Race to Costa del Sol, the Order of Merit of The Ladies European Tour. Did you watch the fantastic tournament at Alferini Golf Course just a few weeks ago? What an exciting tournament with world-class participation and a strong dominance by the Swedes!
Annika Invitational, another International high-level Professional Tournament, has been staged at the Costa del Sol as well. Big kudos to the Costa del Sol for the strong commitment to support and promote women golf!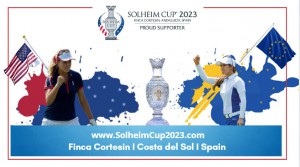 In 2023, the global golf spotlight will be on the Solheim Cup 2023, the most prestigious golf event in women's golf. The Costa del Sol as the host destination and Finca Cortesin Resort, the fabulous venue of the event, will provide an unbelievable player and fan experience. I can certainly echo Laura Davies, who is certain that the 2023 Solheim Cup will be one of the best ever. World class golf, excitement, a thrilling atmosphere and a plethora of additional experiences and highlights will guarantee life-lasting memories. Check out www.SolheimCup2023.com for your epic Solheim Cup adventure.
The Costa del Sol, however, is well worth visiting at any other time of the year for unique golf & lifestyle experiences.
REASON #3: Endless Sunshine and warm micro climate for pleasant golf 365 days a year!
The Sunshine Coast truly lives up to its name! With more than 3,000 hours of sunshine per year, Andalusia is one of the sunniest regions in Europe. Average annual temperatures in the 20°Cs (low 70°F) promise perfect playing conditions all year round!
What makes the Costa del Sol so special compared to other areas in Andalusia is its location at the Mediterranean Sea, which contributes to a more temperate climate. During the summer, the heat is manageable because of the sea breeze, and the winters are rather mild, locals rarely need to grab a coat.
It´s bold, but safe, to claim that the Costa del Sol has the best climate in all of Europe!
REASON #4: Unrivaled Culinary Experiences – Fine wines and delicious food will send your taste buds to nirvana at a variety of unique locations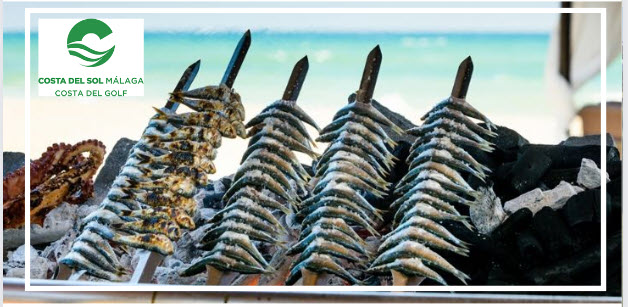 The Costa del Sol is a food lovers paradise. Its gastronomy is incredible and defined by its combination of traditional dishes and avant-garde twists. The "Farm to Table" and "Sea to Table" concepts are widely implemented.
You are treated to a lot of delicious fish and seafood, flavourful meat, fresh fruit, and vegetables throughout the year. The Costa del Sol, however, is particularly known for its fresh seafood. It's common to see hungry golfers ordering whole fish plates for lunch and dinner! The smaller fish dishes also make for some of the best tapas in Spain. Whatever the case, you'll most likely be eating plenty of healthy seafood during your stay!
Sardine Skewers – "espetos "- are the star dish at the Costa del Sol. You may wonder why? These "Espetos" define tradition and are part of the cultural identity and unite the people of the region. This is so important to the locals that Malaga´s culture committee even pushed to have 'espetos' recognised as an item of Intangible Cultural Heritage by UNESCO. Espetos BBQ places – old fishing boats filled with hot glowing olive tree wood – can be found everywhere, especially along the beaches. Rubbed in sea salt, the grilled sardines on a skewer come with a nice smokey flavor and crispy skin, a culinary specialty that's delicious!
If fish isn't your thing, try some of the other local dishes ranging from Mediterranean and Thai to paella and succulent local tapas. Luscious food is a major part of the region´s allure.
Indulge in a wide range of culinary experiences that are available for all tastes and budgets with stunning views of different landscapes ranging from authentic beach bars called Chiringuitos to both traditional and contemporary tapas restaurants! Head into the labyrinth of cobbled alleys in Marbella's Old Town or make your way to Benahavis, often dubbed the "dining room" of the Costa del Sol. The picturesque wealthy mountain village is renowned for its excellent restaurants and is just a few minutes' drive from the Coast. If you fancy the most upscale settings and a top-notch gourmet cuisine, opt for one of the six Michelin-starred restaurants.
The Costa del Sol is a mecca for fine food and attracts foodies from around the world. You will fall in love with its culinary experiences, too. Can you picture yourself enjoying mouth-watering Mediterranean dishes, and sipping some delicious local wines – all served with views of the Mediterranean Sea or the cordillera Penibética mountain range? With more than 300 days of sunshine per year, al fresco dining by the beach or beneath the stars can practically be guaranteed.
Wine tastings to tempt the connoisseur!
The Costa del Sol is also home to five wine-producing areas, all different in terms of climate and terrain: Serranía de Ronda, Axarquía, Montes de Málaga, North Zone (Vega de Antequera) and West Coast. Because of this, the province of Malaga produces a variety of wines, and you can experience them through tastings, special activities, classes, tours and more. Ready to taste your way through the region's most iconic wineries?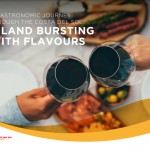 Download this fantastic Ebook –a gastronomic journey through the Costa del Sol – from the Costa del Sol website
REASON #5: Rich Cultural Experiences not just for history buffs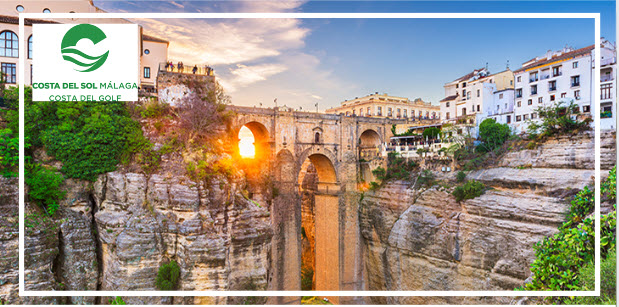 Most European golfers have experienced the Costa del Sol golf paradise at least once in their lives. A good number of golfers head to Andalucia´s most Southern coastline every year for their golf holiday. They have fallen in love with the destination´s amazing offering and experiences.
.
Sadly, visiting golfers (I used to be one of them!) often miss out on the destination´s many cultural highlights and unique attractions. What a shame as the Costa del Sol boasts rich history and wonderful traditions in addition to its 70+ golf courses and culinary experiences.
When planned well, you can even coordinate cultural and golf experiences, without "sacrificing" a golf day.  Ronda – famous for its impressive 2000-year-old monuments and its spectacular bridge – is an Andalusian gem and one of such bespoke cultural experiences that you should explore in any case. The mountaintop city is also the birthplace of the modern Spanish bullfight and home to one of the oldest and most stunning buildings in Spain. When there, schedule a wine tasting as some exceptional wines are produced in this region.
If time allows, stop at Setenil de las Bodegas, one of the most unique pueblos blancos, known for its white-washed houses that are built into the cliffs. Pretty awesome!  Alternatively, discover some of the other stunning Mountain Towns – The White Villages of Andalucia. Two of our favorites are Frigiliana and Mijas, with white-washed houses, potted flowers, and views of the countryside, and merely a short drive from Malaga or Marbella.
The Old Town of Marbella is one of the prettiest ones in Andalusia. Authentic Spanish flavor flows through the veins of this idyllic town. Historians believe that Marbella was inhabited as early as the 7th century BC. There are even remains of early Christians at the Basilica de San Pedro that date back to the 3rd century AD. Strolling on the cobbled streets of the city's Old Town, having an aperitivo of dry sherry and some delicious tapas on the orange blossom-scented Plaza de los Naranjos, feeling the history and enjoying the unique ambiance – that´s life at its best, not just for those who appreciate ancient history! Don´t forget to hunt for some souvenirs and treasures in the quirky vintage boutiques. Marbella is bursting with beauty and charm; pack it all in!
The Costa del Sol is dotted with beach towns and mountain villages as far as the eye can see but it does have its own big city to visit – Malaga. It´s a monumental city, cultural mecca, and a haven of art. You'll find traces of almost 3,000 years of history, which are all fused with elements of modern-day Spain. This creates one of Europe's most interesting, cosmopolitan capitals. Did you know that Pablo Picasso was born in Malaga? 2023 marks the 50th anniversary since his death and festivities will be hosted throughout Spain but particularly in Malaga.
The world-renowned Andalusian cities Sevilla, Granada and Cordoba are just a 2-hour drive from the coast and require a full day excursion. Sevilla, the Capital of Andalusia, is famous for its architecture and boasts three UNESCO World Heritage Sites: The Cathedral de Sevilla, Alcazar and the Archive of the Indies. In Granada, you can explore the beautiful city which is blessed with lots of Moorish heritage. There are many notable monuments but the Pinnacle of them all is the Alhambra, an ancient palace, fortress, and citadel. It´s a UNESCO World Heritage Site and has been the inspiration for many songs and stories. CORDOBA is another fantastic choice. It´s a magical city with an impressive mix of cultures and architecture and four UNESCO World Heritage Sites, more than both Paris and Rome.
Immerse yourself in Andalusia´s rich culture and heritage, it will expand your horizon! Feel Costa del Sol!
REASON #6: Traditions in abundance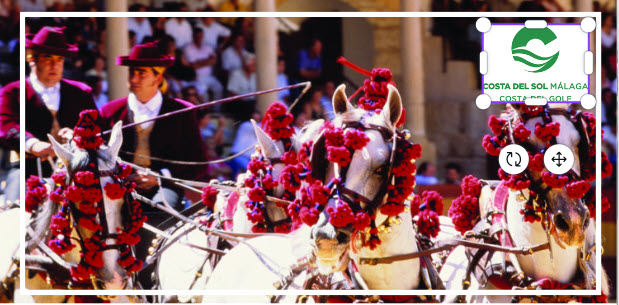 The Costa del Sol is a golf paradise and an increasing number of tourists flock to Spain´s sunshine coast to experience the destination´s unrivaled attractions and offering each year. But even though the Costa del Sol is a highly popular golf (tourist) destination, there is an overwhelming authentic feel to it. The local population still preserves its own traditions, customs, and ancient handicrafts.
Experience a Flamenco dance which has been declared an Intangible Cultural Heritage by UNESCO due to its cultural value. There is an abundance of tablaos (traditional flamenco venues), peñas (local clubs), taverns, fiestas and festivals dedicated to this magic art, especially in Malaga province. You can either opt for a flamenco show that´s held in an iconic setting or you can simply visit a tavern where the Flamenco is performed nearly every evening.
Explore the interior of the Costa del Sol, authentic Andalusia, taste some fine olive oil and enjoy a delicious meal with the locals. Experience a vibrant flamenco show and immerse yourself in one of the many unique festivals that are staged in the region throughout the year – from sizzling summer festivals and traditional festivals to culinary events including tapas festivals. Visit Verdiales, a traditional festival reviving old traditions! Watch fishermen celebrating Virgen del Carmen with a colorful boat parade from Marbella to Puerto Banus in July. Follow the celebration and procession of Virgen del Rosario on August 15th in Benahavis!  Participate in the Vendimia festival from August to September – celebrating a rich grape harvest or in the flamenco festival in Istan for memories of a lifetime.
Whatever you opt for, you will love it! All these unique traditional and authentic festivals can be perfectly coordinated with golf, culture, and culinary experiences. So, let yourself get lost in the magic of the Costa del Sol and enjoy every moment which you will not find anywhere else!
REASON #7: Costa del Sol Accommodation options are diverse and plentiful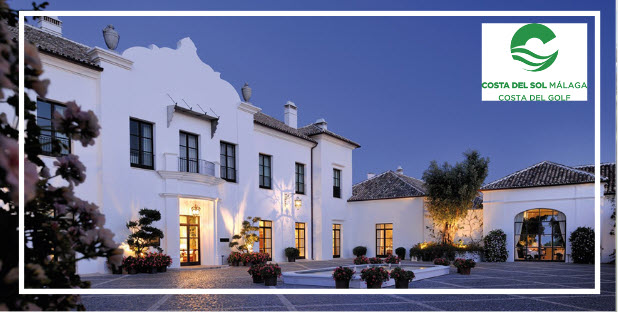 The Costa del Sol wows with an excellent hotel infrastructure and a wide range of lodging options. There are 2,500+ properties at the Costa del Sol and on the booking.com site a whopping number of 17,855 properties are displayed. Type in "hotels at Costa del Sol" in the google search machine, and 63 million results will pop up. This destination offers something for every golfer, you will find a wide variety of accommodations to suit your taste, your budget, and your style. The choice is yours.
You can find everything from historic Boutique hotels in the Old Town of Marbella to Stylish, design-driven brand-new luxury Golf Resorts, from popular adults only beach retreats to international brand city hotels!
The region´s flagship hotel is the Finca Cortesin Resort, a luxury boutique Hotel in traditional Andalusian architecture, and with an award-winning cuisine. Staying there, is an epic and a highly memorable experience. No doubt, it does come with a price tag, but the experience is priceless. Two resorts impress with 54 holes of golf onsite – the luxury Anantara Villa Padierna Palace and the 4* La Cala Resort.
Most properties at the Costa del Sol are highly specialized in golf, offer golf packages, run their own golf desks, and make it easy for you to book a golf holiday!
Still too overwhelmed with all these options? Reach out to trusted golf travel experts to handpick the very best lodging option for you!
REASON #8: Typical Andalusian lifestyle unlike anywhere else!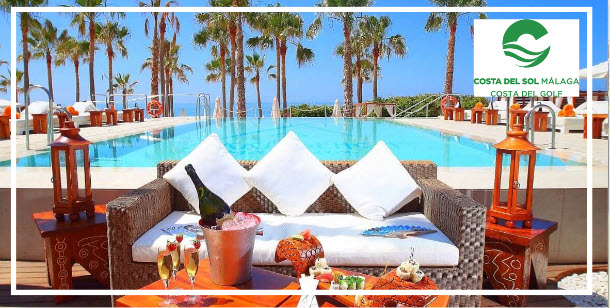 The Costa del Sol´s superb laid-back lifestyle is hard to top due to the fantastic all year-round climate, its sandy beaches, its coastal beauty, an awesome ambiance, plenty of entertainment options, a buzzing nightlife, and a wide range of outdoor activities – including 70+ diverse golf courses – for all budgets!
Visitors are blown away by the contrasts that are so appealing and unique – fancy yachts in the marina and a jet set lifestyle are in sharp contrast to picturesque narrow streets, white facades, colourful flowerpots and lots of authentic Andalusian charm and traditions.
Whatever you do and experience, kick back, relax and take in the sunshine! Life at its best! Pack it all in!
REASON #9:  Established Golf Destination with hassle free experiences and a convenient airlift!
As an established golf destination, the Costa del Golf impresses with an excellent infrastructure and fabulous services relevant to visiting golfers.
Malaga airport is one of the largest in Spain, 60 international airlines connect the Costa del Sol with destinations in Europe, the Middle East, and North America daily. All main budget airlines serve Malaga airport, and competition is fierce which keeps prices relatively low.
The most exciting news for American visitors – United Airlines has just announced it will launch a Nonstop flight from NY to Malaga as soon as May 2023. Flying into Barcelona or Madrid or any other European city and taking a connecting flight to Malaga is easy as well as options are plentiful.
Moreover, Malaga airport provides a good train service including a high-speed train called AVE that connects Malaga with some other major Spanish cities such as Madrid. Spend a few days in Spain´s capital before taking this high-speed train to Malaga. It takes 3 hours only and adds to your overall experience.
Don´t worry about schlepping your golf clubs! It is easy and convenient to rent high-quality golf clubs at the Costa del Sol, the cost is 50% less than in the USA.
Multiple international and local Rental Car and private Shuttle Companies take care of your transportation needs! English is widely spoken, no hassle!
REASON #10:  The Costa del Sol is affordable and attracts with compelling golfplus packages!
"Value for money" is one of the most overused terms in today´s world but it is certainly true for the Costa del Sol. Stay in luxurious but still affordable places, play some fantastic golf at reasonable green fee rates and enjoy a great meal and local vintage without the bitter aftertaste of an unreasonable bill.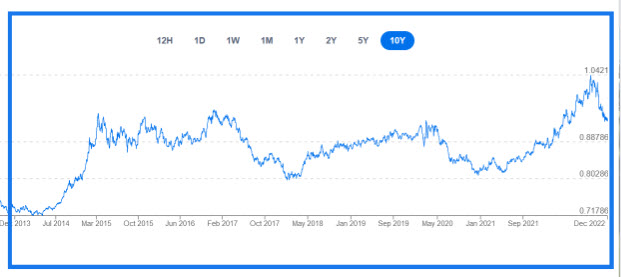 With the Euro so weak compared to the Dollar, it is a no brainer to plan your Costa del Sol golf experience NOW!  One dollar currently trades for 0.95 €uro compared to 0.85 € prior to the Pandemic or to 0.73 € ten years ago. In these rough times, who doesn't want to get more for his bucks? Don´t wait though, as this will most likely change soon!
You can book a weekly premium Costa del Sol Golf tour which includes lodging in a popular 4* beach hotel, daily breakfast, 4 rounds of Championship golf, and private transfers for less than US$ 2,000 pp. In addition, many hotels offer a free spot for small groups of min. 7 paying guests (7+1), a perk we can only dream of in the USA.
Golf at its finest, life at its best at Europe´s #1 golf destination!
.
Check out the Costa del Sol YouTube Channel
https://www.youtube.com/@FeelCostadelSol
.
Start planning a golf holiday to The Costa del Sol!
Check out three of Elite Golf Experience´s Signature tours and upcoming Golf & lifestyle experiences
•    Join Elite´s epic Solheim Cup 2023 Adventure to the Costa del Sol
•    Follow in the footsteps of Golf´s Greatest at the Costa del Sol – Golf at its Finest for Golf Aficionados!
•    Golf, Culture and Culinary Experiences particularly for Women Golfers
Or reach out to your preferred travel provider.