I've long thought that Sean Toulon is one of the smartest people in the golf equipment industry. Here's the latest proof:
Callaway Golf Company (www.callawaygolf.com) today announced it has entered into an agreement to acquire Toulon Design, a company founded by Toulon less than 15 months.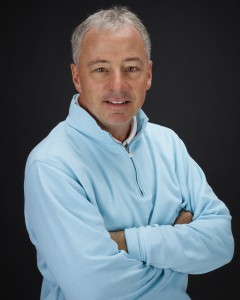 Based in Vista, Calif. (near Callaway's headquarters in Carlsbad), Toulon Design is a premium milled putter company that has a terrific line of custom-designed putters that sell in the $400 price range. Toulon, a former executive vice president at TaylorMade Golf, joins Callaway Golf as senior vice president and general manger of the company's Odyssey putter line.
How Toulon's putter designs will fit into the Odyssey brand remains to be seen, but the addition of Toulon gives Callaway Golf another experienced and successful equipment industry veteran who knows putter (metal woods) design, as well as the culture of rival TaylorMade.
"Sean is one of the most experienced and knowledgeable leaders in the golf equipment industry, and we are excited to have him come aboard to help us continue to lead the putter category with great designs and the highest performing innovations," said Callaway President Chip Brewer.
"We are so excited to be joining forces with Callaway and Odyssey," Toulon said. "We have been inspired by the innovation of these two great brands over a long period of time. But what might be even more impressive is the engagement these great brands have with golfers.
"We have always believed that a deep connection to the game and to those that love it is the key to creating world class products and experiences that golfers love. We feel like we have found the perfect home and look forward to creating incredible products for passionate golfers for many years to come."