The golf industry's summer of discontent continued today when retailer Golfsmith International Holdings Inc. filed for bankruptcy. The Austin, Texas, based company listed debt and assets of as much as $500 million each in Delaware court, and said it plans to try to sell some of its stores and close other stores.
If Golfsmith can't find a buyer, it likely will close all of its stores in much the same way sporting goods chain Sports Authority did earlier this summer.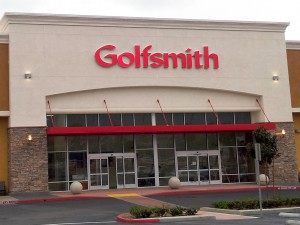 Golfsmith's bankruptcy filing is the latest punch in the gut to the struggling golf industry. In addition to the Sports Authority closing, adidas-Group has unsuccessfully been trying to sell its TaylorMade golf division, which includes Adams Golf and Ashworth Golf, for the past year; the highly-anticipated IPO of the Acushnet Company, parent of the Titleist and FootJoy brands, appears to have stalled – at least for the remainder of this year; and Nike Golf announced it is shutting down its ball and equipment operations for financial reasons.
Earlier this week, King Par in Flushing, Mich., at one time one of the more successful retail stores in the country, filed for bankruptcy.
This past July, in what should be the height of the golf season, Golf Datatech reported that rounds on a national level were down 0.6 percent compared to July 2015. Public access play was down 0.4 percent and private course activity was down 1.1 percent.
In its bankruptcy filing, Brian E. Cejka, chief restructuring officer for Golfsmith, cited golf's decreasing popularity as well as a company plan that began to 2011 to open bigger stores.
"Unfortunately, the rippling effect of these market factors coincided with GSI's company-wide expansion efforts, leaving Golfsmith with an oversized store footprint," said Brian E. Cejka, the company's chief restructuring officer.