Bridgestone Golf has won the golf ball sweepstakes for former world No. 1 Tiger woods. The company announced today it has signed a multi-year agreement for Woods to exclusively play and promote its golf balls. Woods, whose previous sponsor, Nike Golf, has stopped making golf balls and clubs, will play a Bridgestone Tour B330-S ball.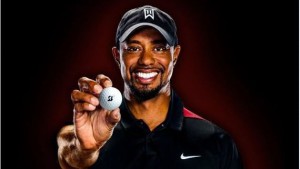 "Finding the right golf ball is extremely important. It's an essential part of my equipment, and the Bridgestone B330-S ball is hands-down the best for my game," Woods said. "Controlling launch and trajectory is critical, and with this ball I feel I have total control to hit all shots accurately. I'm not just here to play – I'm here to win, and the innovative breakthroughs of the Bridgestone B330-S ball can help me do that."
As part of the new deal, Woods will be featured in digital, social, print and broadcast marketing globally as a Bridgestone Golf ambassador.