The Acushnet Company is introducing a new FootJoy performance spikeless shoe called Pro/S.L, which the company says combines a soft, comfortable, waterproof upper with a midsole/outsole unit that features three distinct layers for underfoot comfort, ultimate perimeter stability, and performance spikeless traction.
What gives the Pro/SL (suggested retail price $165 Laced and $200 Boa Closure System) a unique blend of comfort and spikeless Tour-caliber performance, according to the company, is a proprietary polymer outsole material called Fine-Tuned Foam – 10 percent lighter than conventional EVA foams providing enhanced cushioning and shock absorption for added comfort.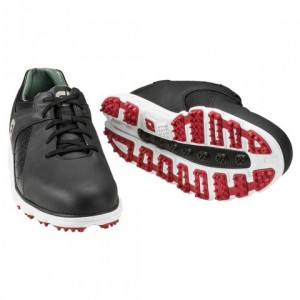 FTF is the key material in a three-layered component that features unique characteristics and benefits within each layer:
The top layer of FTF, which cradles the foot, is a softer durometer to provide the golfer with all day comfort.
The lower/outer portion of FTF is firmer and delivers perimeter stability around the foot for maximum support throughout the swing.
Finally, TPU traction elements are strategically placed within the FTF outsole material to provide the golfer with enhanced traction, lateral stability and more points of contact with the ground.
These layers are fused together to deliver maximum comfort and create what the Acushnet Co., says is the most performance-driven spikeless midsole/outsole component offered from FootJoy.
"FTF is a material that took years to develop, and even longer to determine what shoe construction could truly unlock the benefits of the material," said Doug Robinson, VP of Golf Footwear Worldwide. "This Pro/SL category utilizes two densities of FTF within the outsole construction and is married with an upper that features multi-material construction for a perfect balance of comfort and performance."