I'm not big on range finders, but this is an exception. Leupold Optics says its new GX®-5i3 features a high-performance DNA (Digitally eNhanced Accuracy) engine and an advanced infrared laser empower the GX-5i3 to deliver faster measurements with accuracy displayed to the nearest 1/10th of a yard.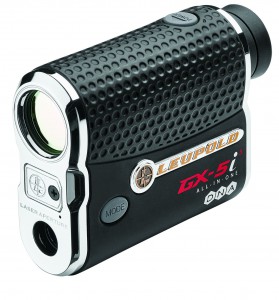 The GX-5i3 weighs only 7.3 ounces and is only 3.8 inches long, 3.0 inches high and 1.4 inches wide.
The price tag, however, is kind of heavy, $624.99, but you have to figure it will be the last one of its kind you'll ever need.